Lima will host the Ibero-American Triathlon Championship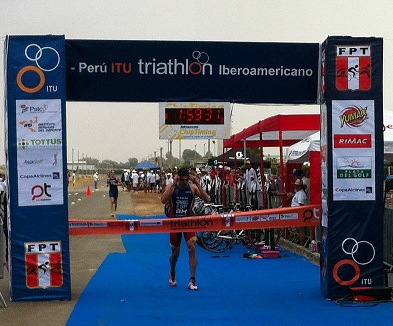 Vicente Hernández won the 2013 victory
El Ibero-American Triathlon Championship 2014 returns for the second consecutive year to Lima (Peru). The competition will be held in Olympic distance next MarchXUMX.
The circuit will consist of an initial swimming segment starting at the beach of one lap, to continue with seven cycling laps along a flat and technical route. Finally, it will end with a foot race sector formed by four laps that will run through the vicinity of the Peruvian capital.
The event will bring together triathletes from many countries of Central and South America, Spain and Portugal. It should be remembered that Spanish Vicente Hernández was winner of the 2013 edition, after starring in a sensational competition throughout the three segments.