Lionel Sanders wins the IRONMAN 70.3 St. George
The test has been IRONMAN 70.3 North American Championship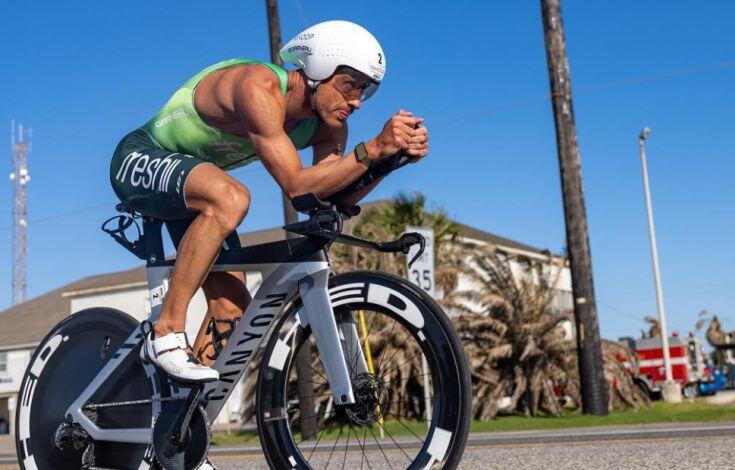 Today was played in Utah United States, the IRONMAN 70.3 North American Championship with the dispute from 70.3 St. George
Some of the best athletes in the specialty have been in the test, such as Lionel Sanders, Sam long or Andreas Dreitz among others.
The test that began at 6:50 local time, has been contested on the medium distance format with 1.900 meters of swimming, 90 km of cycling and 21 km of running.
Sam Appleton was the first to get out of the water, followed closely by Ben Kanute, Michael Raelert and 15 other triathletes in less than 30 seconds. Sanders started in 43rd position, almost 2 minutes behind the head of the race.
In the cycling segment, a leading duo formed with Magnus Ditlev and Rodolphe Von Berg that gradually increased the distance, passing with a 1:31 advantage over the chasing group of 9 units at kilometer 42.
In the last part of the bike, Ditlev left alone arriving at T2 with 43 seconds of advantage over Von Berg. The chasing group with Sam Log and Lionel Sanders leading the way came to the transition in almost 3 minutes.
In the first part of the foot race Ditlev maintained his advantage to go through the 9,3 km of the race with 30 seconds over Long, Sanders, Von Berg and Baekkegard, although shortly after they ended up catching up with him.
In the absence of 3,5 kilometers for the end of the test, Baekkegard, Sanders and Long remained in the lead, leaving Ditlev behind with no options.
In the end, the Sanders and Baekkegard test were contested reaching the last kilometer together so that finally Lionel Sanders get the victory.
His time at the finish line has been 3:42:56 followed by Sam long (3:43:01) in second position. Third has been Magnus ditlev (3: 45: 11).
Sanders times
Swimming 1.900 meters: 25:01, average 1:18 / 100 m
Biking 90 km: 2:02:56, average 43,93 km / h
Race on foot 21km: 1:11:04, average 3:22 min / km
Classification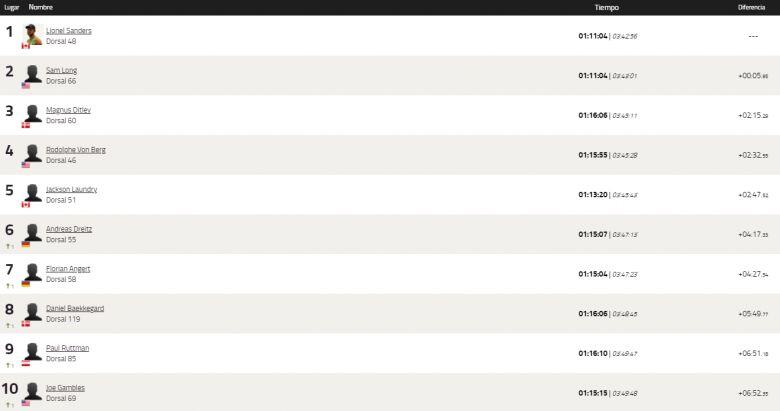 Danyela Ryf wins the women's event