Lionel Sanders, injured will not be able to run between 9 and 12 weeks.
You have confirmed a stress fracture in the sacrum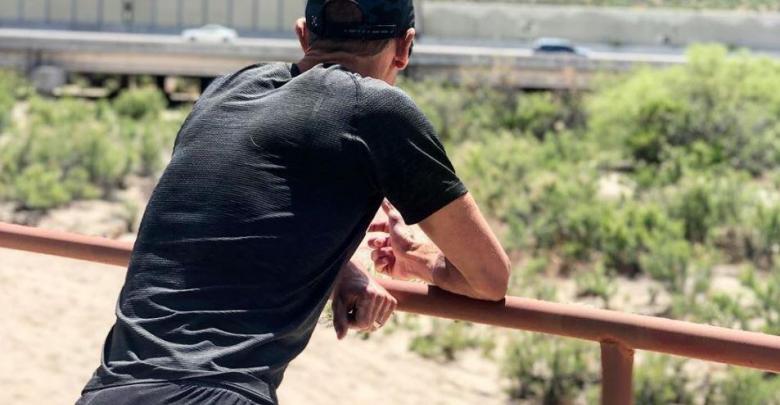 The Canadian triathlete Lionel Sanders has confirmed a sacral fracture, so you will have to Stop running completely between 9 and 12 weeks, although Sanders will look on the positive side and focus onimprove your swimming technique to be a more complete triathlete.
"Unfortunately the magnetic resonance was positive because of a sacral fracture"
This injury is important but it has already been suffered by other important triathletes such as Jan Frodeno and now he is competing at a great level. The canadian you do not have it easy to get the Slot to Kona, because when you return to training there will not be too much time for it, although this athlete is capable of everything and studies say that the athletes recover their competitive level in 3-4 months.
This informs the doctor David López Capape on his website about this injury:
Career and walking too much should be avoided for a variable time of about six to eight weeks according to each case and evolution.
It can be done activity in download as bicycle and pool.
It is also important to make a lumbo-pelvic stabilization exercise therapy. Physiotherapy can also add the magnetotherapy.
If clinically good evolution can start from very gradual way to perform running training on foot.
The lesion can be controlled with new magnetic resonance studies, which the only drawback they have is the expense they entail.
Most athletes recover the previous level of training in three or four months.
This is what Lionel published in Social Networks:
"Sorry for the silence. It has taken me quite a while to get some definitive answers. After 3 weeks of trying different healing modalities without success, so I thought it was a nervous clash, I finally went to see a sports doctor. Although the symptoms did not indicate a fracture, he ordered an MRI to rule it out at 100%.
Unfortunately, the magnetic resonance was positive because of a sacral fracture. The March 19 I did a brick training where my gluteus started to hurt. I did not warm up for the execution part, and I thought I had taken a funny step and aggravated my sciatic nerve. Three weeks of rest, massages, physical therapy and although it was getting better, it was still too painful to run.
I recovered the MRI and called my mother to tell her the news and she asked me if I had fallen. This reminded me that in my bike training the March 18 went up to a water source and tried to be cool and balanced at the source while drinking a drink. I lost my balance and fell directly on my hip / butt, without having time to let go.
The shame was much greater than any pain, so I immediately got on my bike and left. The next day I became symptomatic.
The doctor believes that the bone was probably already weakened to fracture in this type of trauma. Then, the next couple of workouts of the day took him completely to the limit. Unfortunately, I'm out of the race for 9-12 weeks.
However, there is always a positive side, and I will use this time to make an effort in my swimming and other deficiencies that could have contributed to this injury. We plan to document the entire process.
You can mark my words that on the other side of this thing, I will be a stronger and better athlete. I want to sincerely thank all my friends, family members and sponsors who have supported me incredibly in what has been a hard last weeks."