Lionel Sanders challenges Jan Frodeno "I pay you the flight, hotel, car and meals if you come to compete with me"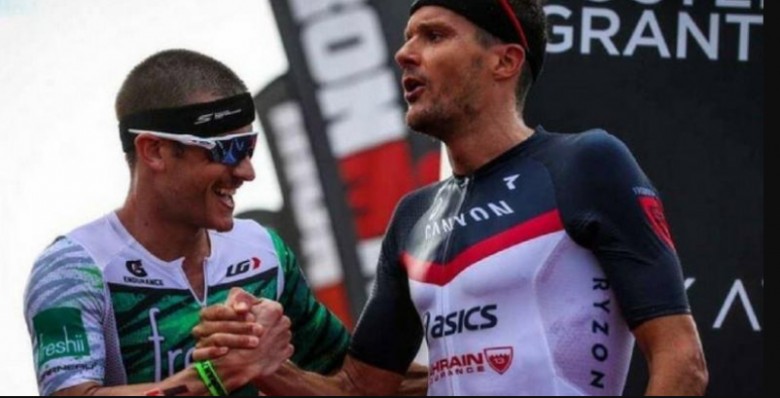 The triple IRONMAN world champion Jan Frodeno published on his social networks a publication where he asked his followers what his next challenge could be, since he is a bit stuck
«Kona is too far, too far and they've moved everything else too close to Kona to contest it… I'm a bit stuck«. Jan commented
See this post on Instagram
Many followers made their proposals but the Canadian's has stood out Lionel Sanders in their networks
Sanders posted a photo of the 70.3 IRONMAN 2015 Oceanside, with the caption:
"TheThe only time I was able to come face to face with @janfrodeno.
"No one has inspired me more or pushed me more to become a better athlete than him," continued Sanders. "Jan, I heard you are looking for a challenge.
I am willing to pay for your flight, hotel, rental car and meals if you come to compete with me at the IRONMAN Coeur D'Alene. I know the start list is already available, but something tells me that they will allow late entry of the «.
See this post on Instagram
The safest thing is that you do not participate in the test, although as many media are echoing internationally, you may finally find yourself motivated to compete
Faces will surely be seen in The Collins Cup
If you do not participate, we will surely see these two out of series in the Collins Cup in August. The last time they competed together was in the Challenge Miami where Frodeno took the victory in front of Sanders
Frodeno is the leader of the PTO ranking and Sanders leads the rest of the world team