Lionel Sanders second and sub 8 in the IRONMAN Copenhagen, qualified for Kona
Cameron Wurf has taken the victory beating the record of the test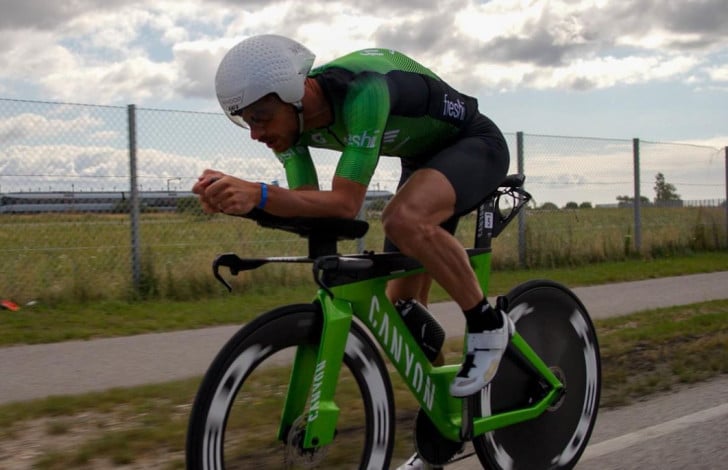 Today the IRONMAN Copenhagen, in which it was the last opportunity for triathletes this year to qualify for the IRONMAN World Championship which will be played in February 2022.
The test that has had great triathletes like Lionel Sanders, Cameron Wurf, or the Spanish Clemente Alonso It has not disappointed and has offered a show throughout the competition.
Cameron Wurf, with an impressive cycling segment, left alone reaching T2 with a 6:37 advantage over Lukazs Wojt and a 7.29 advantage over Jesper Svenson. In just over 9 minutes a group of 12 athletes arrived with Sanders and Alonso among them.
In the foot race, Wurf was losing steam and losing time with respect to his opponents.
Sanders with a great partial of the running race was gradually cutting time and positions until he reached second place at kilometer 25 of the race with a disadvantage of 2:52 with Wurf.
Finally, Cameron Wurf managed to maintain the advantage to achieve victory in the test with a time of 7:46:06, breaking the competition record.
Lionel Sanders, He finished in second position stopping the clock at 7:49:24 and getting the Slot for Kona. The third classified has been Henrik Goesk (7: 52: 10)
As for the Clemente Alonso, with a great race on foot he has come back to fourth position with a time of 7:55:09
With second place, because Wurf is already classified in the slot for Lionel Sanders who has achieved his goal of qualifying for the IRONMAN Hawaii to be held in February.
More information shortly
Classification
| | | |
| --- | --- | --- |
| Job title | Athlete | Time |
| 1 | Cameron Wurf | 07:46:06 |
| 2 | Lionel Sanders | 07:49:24 |
| 3 | Henrik Gosch | 07:52:10 |
| 4 | Clemente Alonso-McKernan | 07:55:09 |
| 5 | Mathias Lyngso Petersen | 07:55:38 |