Lionel Sanders follows suit and publishes his anti-doping test
The Canadian triathlete has followed the example of Jan Frodeno and has published his biological passport in addition to all his anti-doping tests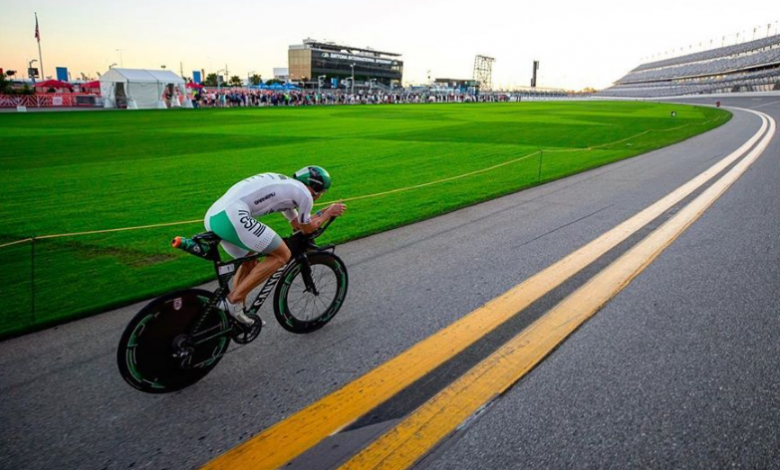 Last week we published an article compiling the anti-doping controls of Jan Frodeno, which was joined by Sebastian Kienle, James Cunnama and Patrick Nilson.
Now is the turn of Lionel Sanders who has published all the history and biological passport in his Web page.
"Following the example of @janfrodeno and @sebastiankienle, I have published all the data of the drug tests of my entire career, along with some ideas about anti-doping in triathlon. "
This movement arose from a suggestion of several measures what did the German do Uli fluhme, founder of the Great New York Fund to fight against doping in sport, as more controls outside the competition, the lack of connection with areas where there have been cases of doping, etc.
Among them was one in which directly mentioned Jan Frodeno, due to his results, although he does not accuse him of doping. But the German to make everything clear I publish their data on social networks.
«I don't feel that any of the times I've lost have been against boys who use drugs»
Sanders ,. It also reflects on triathlon in sport: " I have done many medium and long distance races and I can say that I do not feel that any of the times I lost was against boys who use drugs. Maybe I'm naive, but for now, I do not perceive that the long distance triathlon has a drug problem"
"In all the races I've lost in my entire career, I feel I could have won if I had been a better swimmer, cyclist or runner, or would have had better performance or nutrition in the race; and I think that improvements in these departments can / could have been achieved without the use of drugs. "
Sanders measures, to control professionals
The Canadian also in his post, provides a series of measures that in his opinion could help control doping
GPS device for professionals
Personally, I believe that all professionals should use a GPS tracking device (a ring, for example), and AMA should be able to access your location at any time
Randomized tests, 24 hours a day 7 days a week.
I think you should also undergo random tests 24 hours a day, 7 days a week
Publish or transfer training data to WADA.
so that any questionable action can be reviewed from all angles.
Organizations that invest 10-20% of revenue to doping controls.
I do most of my careers in Ironman or Challenge, so I am not sure how much money they are willing to devote to anti-doping efforts, but I do believe that with the PTO looking to become a real entity, one of the first organizations should dedicate 10-20% of investment income / earnings to anti-doping efforts.
Your ADAMS website data
Sanders, has published the screenshots of all its ADAMS portal data, which are the following:
Biological Passport Data (newest to oldest):