Triathlon News
Lionel Sanders and Pablo Dapena for all in the Challenge Daytona
Sanders comes from winning an 70.3 and Dapena has recovered from his injury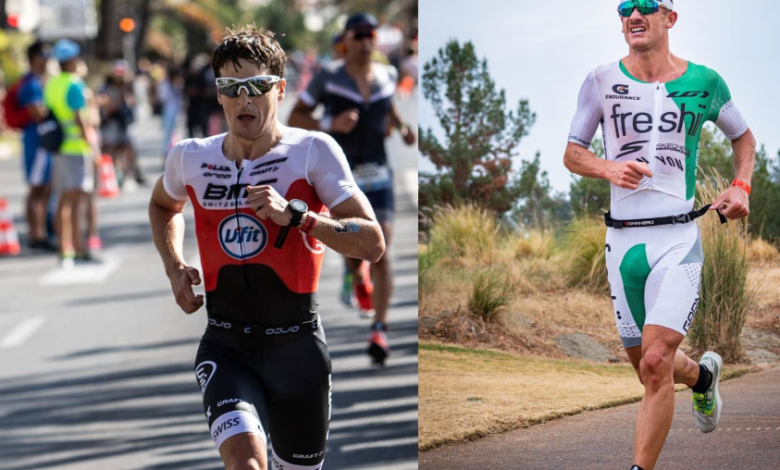 This next Sunday the second edition of the Challenge Daytona, one of the most spectacular tests of the Challenge Family circuit and that will close the 2019 season.
Many will be the triathletes who participate in this test, but the favorites stand out Lionel Sanders y Pablo Dapena
Lionel Sanders, comes to win with authority last weekend on IROMMAN 70.3 Indian Wells, so it is postulated as the great favorite for victory.
Pablo Dapena, which has been about weeks without being able to run, is already recovered and will participate in the test with the aim of continue adding points for the Bonus Challenge, where it is currently in fifth position.
If he finishes second in the test, he could finish in the second position in the Ranking, while if he finishes in third position, he would share third place.
Pablo, who managed to qualify for the IRONMAN 70.3 World Championship in Taupo in the past IRONMAN 70.3 Buenos Aires, and took the victory in the Cape Town Challenge, last test that participated on November 10
As for the rest of the favorites, we found Adrew Starykowicz, Taylor Raid, Tyler Butterfield o Eric Lagerstrom among others. Alberto Casillas will also be in the test
Lucy Charles the great favorite
In the female category, the presence of the World runner-up stands out Lucy Charles, which part as the great favorite although triathletes like Lisa Norden, Chealsea Sodaro, Paula Findlay o Laura Sidall among others they will not make it easy for them.
Challenge Daytona, a spectacular test
Challenge Daytona It is a medium distance event, which takes place inside the Speedway circuit, home to some of the most important NASCAR races in the world. Inside the complex, they swim 1.900 meters in Lake Lloyd, one of the icons of the circuit.
In the cycling segment, if he leaves the venue, but he will return and make several laps in it to finally leave the bike and start the race on foot. This segment will take place in two laps around the circuit, without a doubt one of the most spectacular foot races on the Challenge Family circuit.
The test will start on Sunday December 15 at 7:30 local time, 13:30 Spanish time
More information: https://challenge-daytona.com/