The PROS that will be in the Challenge Peguera-Mallorca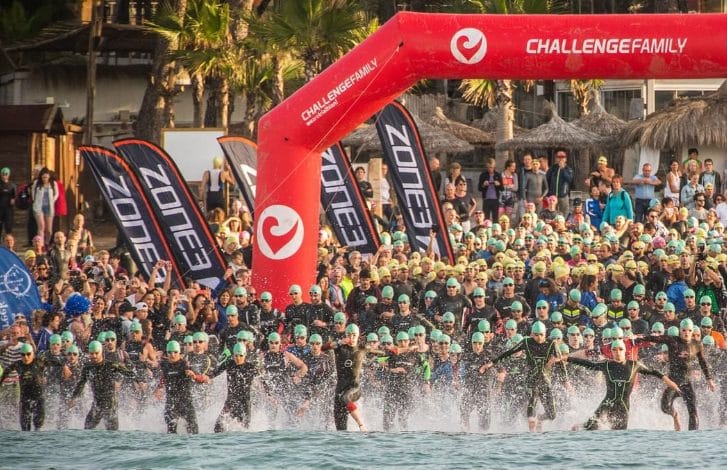 The Majorcan town of Peguera will host a new edition of the Challenge Paguera-Mallorca where about 1.200 athletes of 25 nationalities They will participate in the different races that make up the event.
As usual there will be a high level of professionals and Fenella Langridge, Margie Santamaria, Alexandra Tundeur, Sara Perez o Imogen Simmonds among others.
In the men's category there will be Víctor Arroyo, Pablo Dapena o Lukas Kocar among others.
This is the list of professionals confirmed today.
Women's PROS Challenge Paguera
| | | |
| --- | --- | --- |
| NAME | LAST NAME | NATIONALITY |
| Hana | Kolarova | Czech |
| Annika | Timm | German |
| Hanna | arlom | German |
| Sophia | Stuckrad | German |
| Elizabeth | nyitray | American |
| Lucy | Byram | British |
| Sarah | Bonner | Canadian |
| Ewa | Komander | polish |
| Jenny | Nilsson | Swedish |
| Fenella | Langridge | British |
| Caroline | Livesey | British |
| Valentina | D'Angeli | Italian |
| Margie | Santimaria | Italian |
| Alexandra | Tondeur | Belgian |
| Anne | Reischmann | German |
| Caroline | Pohle | German |
| Laura | Jansen | German |
| Sara | Perez Hall | Spanish |
| Katrien | Verstuyft | Belgian |
| Imogen | Simmonds | Swiss |
| Franziska | Batt | German |
| Alanis | Siffert | Swiss |
Men's PROS Challenge Paguera
| | | |
| --- | --- | --- |
| NAME | LAST NAME | NATIONALITY |
| JULIAN | erhardts | German |
| Victor | Burgallo Creek | Spanish |
| Jesper | nybo riis | danish |
| Vincent | Van de Walle | Belgian |
| Thomas | October | German |
| Sam | Wade | British |
| Vincente | castella serra | Spanish |
| Thomas | Bishop | British |
| jonathan | wayaffe | Belgian |
| Jørgen | Gundersen | norwegian |
| Board | halliwell | British |
| Nahuel | Silius | Spanish |
| Joan | Nadal clar | Spanish |
| Francesc | Artigues-Ramis | Spanish |
| Davide | Lipsticks | Italian |
| Timo | Krelle | German |
| James | Scott Farrington | British |
| Jonas | Hoffmann | German |
| Christopher | Säfström | Swedish |
| Will | Draper | British |
| Florin | Salvisberg | Swiss |
| Alexander | berggren | Swedish |
| Harry | Palmer | British |
| Andrea | pizza | Italian |
| Calvin | dragger | German |
| Rico | Bow | German |
| Kristian | Crane | norwegian |
| Jesse | hinrichs | German |
| Milan | Bronze | Dutch |
| Niek | Heldoorn | Dutch |
| Lukas | Kokar | Czech |
| Danil | Esbri Esteller | Spanish |
| Roger | Manyà | Spanish |
| Edouard | Distracted | Belgian |