List of professionals of the Challenge Salou 2022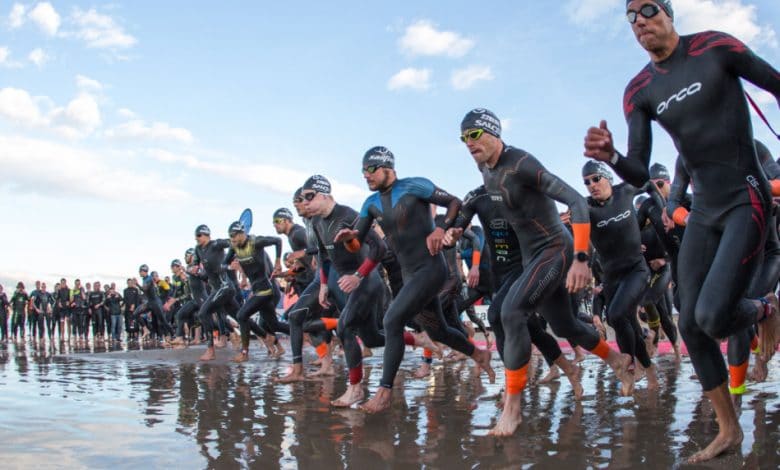 One of the most important tests of the Challenge Family franchise, Challenge Salou has announced the poster of professionals who will be on the starting line.
The test will be held on April 3
The presence of Anne Haug, Judith Corachán, Laura Gómez, Nicola Spirig, Lisa Norden or Fenella Langridge among others.
In the men's category we find Vicent Luis, Víctor Arroyo, Roberto Sánchez Mantecón, Giulio Molinari, Nicholas Kastelein, Patrik Nilsson, Thomas Davis among other professionals.
Spaniards who will be in the test
| | |
| --- | --- |
| Judith | Corachán |
| Albert | Moreno Molins |
| Victor | Bugallo Creek |
| Laura | Gomez Ramon |
| Ivan | Alvarez Gomez |
| Helene | Alberdi |
| Alberto | Gomez Sanchez |
| Álvaro | basagoiti |
| Carlos | Oliver Lives |
| David | Herrera González |
| Fernando | Santander Munoz |
| Guillem | Red Brown |
| Hector | catala laparra |
| Ignacio | Cabrera Fernandez |
| Miguel | Long Flowers |
| Nacho | Villarruel Curra |
| Pablo | gomez |
| Roberto | Sanchez |
List of PROS Challenge Salou 2022
PROFEMALE

Name
Last Name
Country
World Rank
Alexandra
Tondeur
BE
81
Anna
Tomica
PL
-
Anne
Haug
DE
5
Brittany
Higgins
US
157
Carolin
lehrieder
DE
76
Chantal
Cummings
GB
82
Daniela
Bleymehl
DE
-
Elizabeth
Curridori
IT
47
Emma
cowper
GB
-
Fenella
Langridge
GB
21
Helene
Alberdi
ES
-
India
Lee
GB
51
Judith
Corachan
ES
54
Justine
Mathieux
FR
43
Katrina
Matthews
GB
9
Laura
Gomez Ramon
ES
252
Laura
Carpenter
DE
39
Lisa
north
CH
16
Lucy
Byram
GB
173
Nicola
Spirig
SZ
11
Rosie
Weston
GB
-
Stella
kubasch
DE
-
Mileage
grosvenor
GB
99
Zsanett
Bragmayer
HU
-
PRO MALE

Name
Last Name
Country
World Rank
Adam
Hansen
AU
307
aichlinn
O'Reilly
IE
-
Albert
Moreno Molins
ES
70
Alberto
Gomez Sanchez
ES
-
Alvaro
basagoiti
ES
-
Amaury
Dehez
FR
-
Andrew
Horsfall Turner
GB
427
Board
halliwell
GB
364
Carlos
Oliver Lives
ES
-
David
Herrera González
ES
-
Denis
Chevrot
FR
17
Emil
Holm
DK
-
Fernando
Santander Munoz
ES
-
Franck
guyon
FR
161
Giulio
Molinari
IT
94
Guillaume
Belgium
FR
562
Guillem
Red Brown
ES
-
Hector
catala laparra
ES
-
Ignacio
Cabrera Fernandez
ES
-
Ivan
Alvarez Gomez
ES
449
Jan
Tománek
CZ
-
Jan
Stratmann
DE
30
Jesper
nybo riis
DK
289
Kieran
Lindars
GB
214
Kristian
Crane
DO NOT
263
Kristian
Högenhaug
DE
11
Marc
eggelling
DE
145
Markus
Hörmann
DE
248
Mattia
Ceccarelli
IT
85
Miguel
Long Flowers
ES
-
Miki
Taagholt
DE
28
Milan
Bronze
NL
220
Nacho
Villarruel Curra
ES
-
Nicholas
Kastelein
AU
118
Pablo
gomez
ES
-
Patrik
Nilsson
SE
169
Paul
Shoemaker
DE
63
Pawel
Miziarsky
PL
-
Pieter
Heemeryck
BE
115
Roberto
Sanchez
ES
-
Ruben
zepuntke
DE
174
Sam
Wade
GB
123
Scott
Steenberg
DK
-
Thomas
Davis
GB
55
Thomas
Vanhalst
BE
-
Victor
Bugallo Creek
ES
88
Vincent
Luis
FR
116
William
mennesson
FR
61