Revealed the triathlon stars that will participate in the Super League Triatrhlon
The Spanish Miriam Casillas and Sergio Baxter will be in the tests of the circuit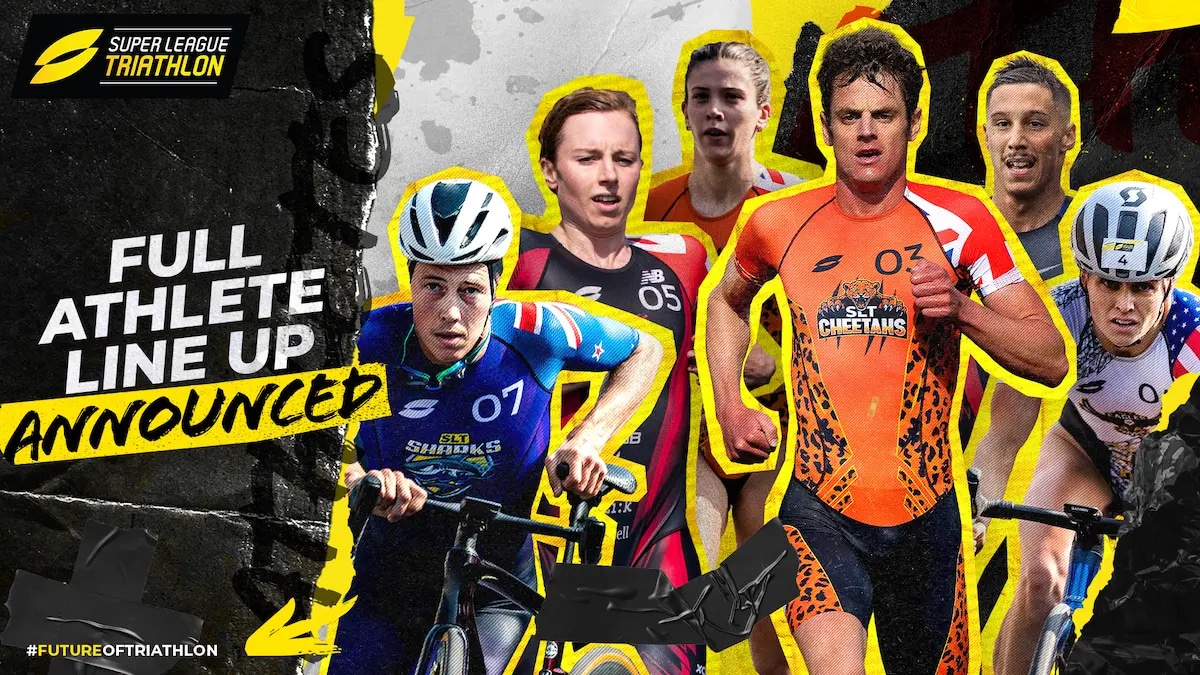 La Super League Triathlon has revealed the triathletes who will participate in their venues in the 2022 edition of their tests.
They stand out among them world and european champions, olympic medalists and great triathletes who will ensure a sporting spectacle in the spectacular tests of the circuit.
They stand out Jonathan Brownlee, Vicent Luis, Hayden Wilde, Georgia Taylor Brown, Beth Potter o Sophie Codwell among others.
In addition, the Spanish are summoned Miriam Casillas y Sergio Baxter
This is the list of participants.
Women in the Super League Triathlon 2022
Verena Steinhauser (Italy)
Natalie Van Coevorden (Australia)
Hanne DeVet (Belgium)
Emma Jeffcoat (Australia)
Nicole van der Kaay (New Zealand)
Georgia Taylor-Brown (Great Britain)
Jeanne Lehair (Luxembourg)
Miriam Casillas Garcia (Spain)
Taylor Spivey (USA)
Alissa König (Switzerland)
Sian Rainsley (Great Britain)
Cathia Schär (Switzerland)
Sophia Green (Great Britain)
Sophie Coldwell (Great Britain)
Sara Roel (Mexico)
Beth Potter (Great Britain)
Kate Waugh (Great Britain)
Non-Stanford (Great Britain),
Rachel Klamer (Netherlands)
Julia Hauser (Austria)
Men in the Super League Triathlon 2022
Max Stapley (Great Britain)
Shachar Sagiv (Israel)
Chase McQueen (USA)
Tyler Mislawchuk (Canada)
Valentin Wernz (Germany)
Jamie Riddle (South Africa)
Daniel Dixon (Great Britain)
Hayden Wilde (New Zealand)
Joao Silva (Portugal)
Matt Hauser (Australia)
Tyler Reid (New Zealand)
Sergio Baxter Cabrera (Spain)
Henri Scoeman (South Africa)
Jonathan Brownlee (Great Britain)
Vasco Vilaca (Portugal)
Kenji Nener (Japan)
Vincent Louis (France)
Emil Holmes (Denmark)
Jonas Schomburg (Germany)
Marten Van Riel (Belgium)
Calendar
The schedule for this year's Super League is as follows:
Sunday September 4: London, UK
Sunday September 11: Munich, Germany
Saturday September 17: Malibu, USA
Sunday October 2: Toulouse, France
Saturday October 29: NEOM, Saudi Arabia
More information https://superleaguetriathlon.com/