The movie by Marcel Zamora is now on sale: Living the dream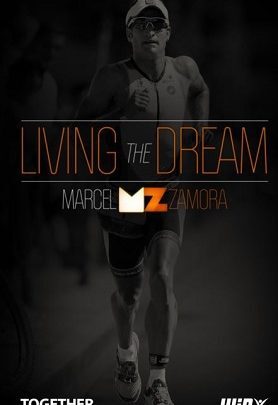 In the original subtitled version, it is available through the web www.mz-livingthedream.com
After releasing Living the dream on the big screen, and before its release of DVD format, the movie is already on sale Marcel Zamora, through download, in original version and original version with subtitles.
This audio-visual production in documentary format, jointly produced by Together and Win Sports Factory, relates the day-to-day life of Marcel Zamora sportsman and person: the training sessions, the preparatory competitions, the intimate moments with their closest environment, etc.
A first-person account of a sports history and overcoming based on real events. The climactic moment comes with his victory in the Embrun Man. This mythical competition, of which Marcel Zamora is a fundamental part, appears as a reference, symbol, backdrop and authentic goal of his sporting year.
More information and sale Online: www.mz-livingthedream.com