The 10 best triathletes in history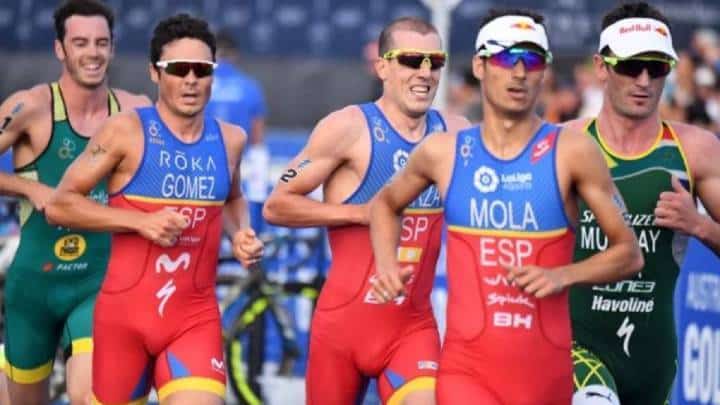 A triathlon is the pinnacle of athletic ability and endurance. Athletes are not limited to just one sport, but three.
These classics of best bookmakers in spain are swimming, cycling and athletics.
Of course, many athletes are great in one, but only the best triathletes of all time can perform at the highest level in three sports. These are the 10 best triathletes in history.
10) Peter Reid
Peter Reid, the former Canadian triathlete, is well known for his remarkable achievements throughout his triathlon career.
Reid holds the record for the most Ironman triathlon events won, having won 10 of them, including 3 Ironman Championship races.
9) Simon Whitfield
Another Canadian Olympian triathlete is Simon Whitfield, now retired, known as much for his accomplishments as for the fact that he used to be the most cheerful and happiest competitor at the start line.
Amazingly, he has won 11 ITU World Cups. He was the first triathlete to win the Commonwealth Games championship and participated in four Olympic Games.
8) Alistair Brownlee
Alistair Brownlee He has established himself as one of the best triathletes in the world. He has competed in and won several cross country competitions, as well as ITU Junior Championships.
She has also competed in three Olympic triathlons and has won the 2012 London Games and the 2016 Rio Games.
7) Javier Gomez Noya
Our Spanish triathlete named Javier Gómez finished second in the London 2012 Olympic Games and has won several ITU world titles.
He has competed in two Olympic triathlons and has won five ITU world championships in total.
6) Dave Scott
American triathlete Dave Scott became the first person to win six Hawaiian Ironman triathlon championships. Additionally, he was the first triathlete to be inducted into the Triathlon Hall of Fame.
His current roles include motivational speaker, fitness consultant, expert, and professional triathlon instructor.
5) Patrick Lange
German triathlete and duathlete Patrick Lange became a legend after winning the 2017 and 2018 Ironman Championships and breaking the course record both years.
Unfortunately, he withdrew from his last race at the 2019 World Championships, and it is unclear what he is doing now.
4) Vincent Louis
The incredible thing about Vincent Luis, a French triathlete who won the 2019 and 2020 ITU World Championships, is that he competed in the 2012 and 2016 Olympic Games at the age of 23 and 27, respectively.
He now sits fifth in the ITU world rankings, having spent a long season as number one.
3) Mario Mola
our compatriot Mario Mola he is known for his incredible racing, never getting off the bike first after securing a respectable swimming position and strong running position.
At 32 years old, Mola is positioned on the podium of the best triathletes in the world. He is able to catch up with everyone on the move, take the lead and win the race.
2) Jan Frodeno
Thanks to his success in endurance competitions, the German triathlete Jan Frodeno He has won the Ironman World Championship three times, in 2015, 2016 and 2019.
Additionally, he has won the 70.3 World Championships twice, in 2015 and 2018. He triumphed at the Beijing Olympic Triathlon in 2008.
1) Mark Allen
For all his lifetime achievements, Mark Allen is without a doubt the best triathlete in the world. His most notable achievement is his six wins at the Ironman World Championships.
Currently, at 64 years old, this coach continues to train many athletes around the world as a professional coach.
Conclusion
And these are, in our opinion, the best triathlon athletes ever. As you may have seen, few have lived up to his tremendous achievements. And what do you think? Have we forgotten any?
Let us know what you think and we hope we inspired you to pick up that bike, those running shoes or that swimsuit!