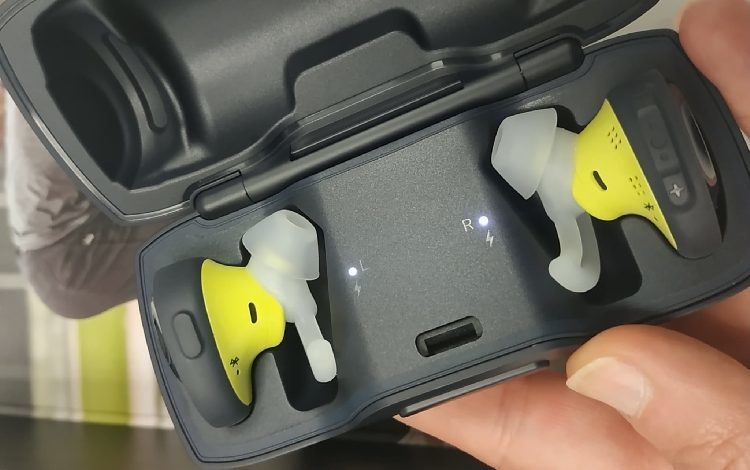 BOSE SOUNDSPORT FREE
199 €
Angry bet on sport by designing headphones that offer the best sound experience, and that very few brands can do today
It has a specific design to guarantee comfort during sports practice.
PRODUCT PRESENTATION
From Triathlon News we have been lucky to be able to test the spectacular headphones BOSE SOUNDSPORT FREE, a model designed exclusively for the athlete, and very useful for the triathlete since it can accompany you to make your running or strength sessions in gymnasticsor even the long and tedious roller sessions in the most comfortable way. No cables!
That BOSE bets on triathlon is great news since regardless of the "format" it is a guarantee to be able to have a 10 sound that only very few brands in the market can offer you today.
TESTING!
As well we have said the SoundSport Free model son unos wireless headphones (with both independent units) that transmit the sound through bluetooth
DO NOT MOVE!
The headphones have Stay Hear + covers offering maximum stability and comfort with a soft silicone material that gently attaches to the ear
As a detail tell that also in your box you will find three pads of different sizes to choose the one that best suits you.
A STRONG POINT AND VERY TO TAKE INTO ACCOUNT!
It is clear that when choosing a headset the Audio quality is essential, but this we already have your guarantee knowing that the manufacturer is Bose, so from our point of view its design for guarantee your comfort and support It is another of the key reasons in relation to other models to choose it.
If you look at the detail you can see that they have some silicone tips with multiple contacts that guarantee the stability without blocking the ear like other plug models. A detail to take into account.
SIZE DOES MATTER!
When seeing them the first time, their size is somewhat large for a Wi-Fi headset, but after digging a bit we discovered their true reason and that is that size does matter!
This model wears a more advanced electronics as they self-equalize based on listening volume (You do not have to be playing the equalizations as in others according to the listening volume).
Its size is due to the fact that they need space to get the best response in serious in an internal headset and have better performance at any volume.
LOAD THEM EASILY
For this we find a small "chest" where the helmets will go perfectly magnetized. This chest is the first one to be charge with a USB connection, and that once charged it can offer up to 3 charges of 5 hours each. Quick, simple and very practical.
SOUND: No competition
Here is the real strength of this model, not only for the sound quality that Bose offers in any of its devices that alreadys quality assurance, if not that this model and as we mentioned before, it has a auto equalization system depending on the listening volume.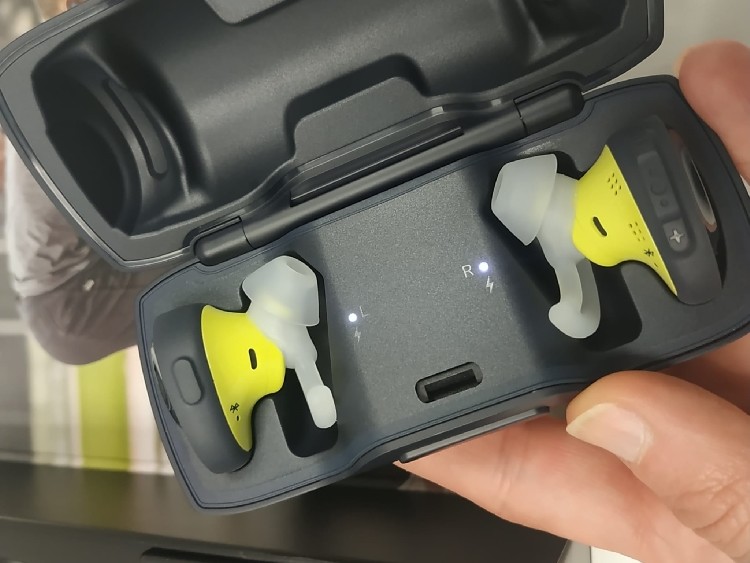 WORKING
The first thing is to download the Bose Connect App in App Store o Google Pay
With a fast and intuitive system it also gives other options like it helps you manage paired devicesif he can't find them, he will find them for you. You can also have a total of 7 that can be used both to listen to music and take calls on your mobile.
As a curiosity, with this application they can see where the headphones were last connected as long as you give them authorization in the application itself
YOUR APP, INTUITIVE AND VERY COMPLETE
We were very pleasantly surprised by the APP developed by Bose for this device, intuitive and very complete, you can configure it in the language you want.
As soon as you turn it on, it will ask you to activate the bluetooth to be able to reproduce the sound. Then open the audio source you want (in our case we tested with Spotify) and start playing.
You can slide the different menus of the APP to know the operation of the buttons as shown in the photos and you will also find a section with a manual where you can solve frequent questions, but as we already said, its operation is very simple and intuitive
RIGHT OR LEFT? Take control.
Press the buttons on the right if you want to control the volume and hit Play or pause playback
Press the buttons on the left if you want to see who you are connected to, when they call you and the battery status.
PROS
Versatility: Compatible Apple and Android
Excellent hold
Audio quality
Fully stable Bluetooth, not cut.
Water and sweat resistant
5 hours of battery with 3 charges (total 15h)
CONS
Non submersible
Hands free only on the right
FOR WHOM / TAKE THEM IF:
If you need extra motivation in your workouts, they are ideal for your srunning esions and / or workouts of strength in gym
If other models you've tried made you uncomfortable or fell, Bose has a design that fits perfectly
If you value audio quality above all and want to enjoy a good experience.
SOUND QUALITY -10
COMFORT - 9
DESIGN - 8
VERSATILITY - 10
PERFORMANCE - 10
PVPr
https://www.bose.es/es_es/support/products/earphones_support/soundsport-free-wireless.html