The two current Duathlon world champions will be in the Huelva World Championship
Sandra Levenez and Benjamin Choquert will be in the test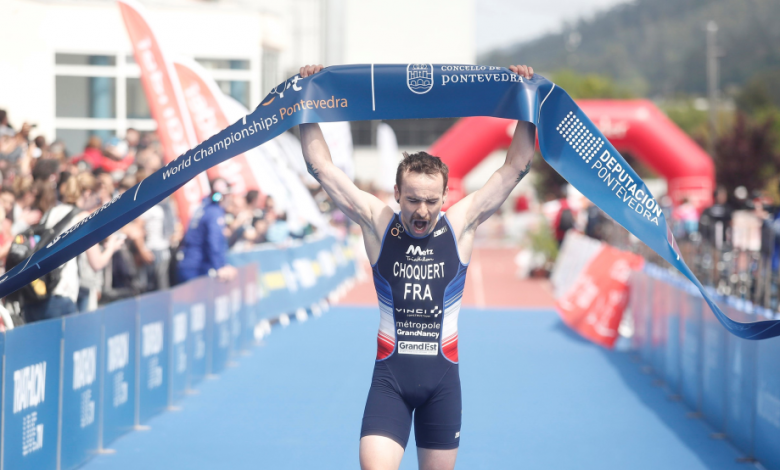 Less than 40 days after the dispute of 2020 Punta Umbría Duathlon European Championship, the French Federation has confirmed the two current world champions Sandra Levenez and Benjamin Choquert will be in the test
Benjamin Choquert the opponent to beat
The French duathletes will be the main rivals to beat in what will be one of the highest level Europeans in history, with the "DuArmada" led by Emilio Martín, one of the best duathletes in history ,.
We will have to take into account the presence of other top-level men like the Belgian Vandecasteele, bronze at the Pontevedra World Cup after Martín.
Le Berre, Le Bihan or Bargetto, will accompany Benjamin Choquert in the French team.
Choquert comes from making impressive marks in the Valencia Marathon, where he has even achieved a minimum mark for the Olympic Games for this distance.
Sandra Levenez, the main favorite
As for women, Sandra Levenez, world champion in Pontevedra, is the main favorite, although the Spanish Irene Loizate, current champion of Spain duathlon, will make it very difficult in Punta Umbría.
The level in the female category will also be very powerful, especially when the presence of the European champion, the Austrian Sandrina Illes, is confirmed.
Less than 40 days for the test
The province of Huelva will be the main protagonist of the start of the European duathlon and triathlon season in Madzo.
The weekend of March 6 and 8 will be played at the Punta Umbría European Duathlon Championship, and the 14 and 15 European Cup of Triathlon of Huelva.