The Brownlee brothers will open the season in Abu Dhabi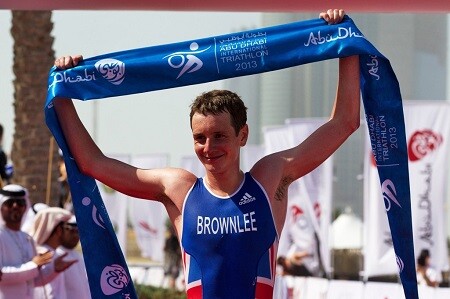 The current Olympic champion Alistair Brownlee and his brother Jonathan, 2012 World Champion, have confirmed that the 2014 season will start the March 15 in the Abu Dhabi Triathlon in the long distance.
In its fifth edition, the Abu Dhabi International Triathlon It has been established as the first test chosen by the best triathletes in the world to start the season.
The victory of Frederik Van Lierde at Abu Dhabi International Triathlon this year was his first step this season to end with victory in the Ironman World Championship in Kona last month. Eneko Llanos He was second in this edition.
Abu Dhabi International Triathlon has 3 different events, the long event with 3km of swimming, 200km of cycling and 20km of running, Olympic distance of 1,5km of swimming, 100km of cycling and a 10km race and the sprint test 750m of swimming, cycling sector of 50 kilometers and 5km of race.
Further information: http://www.abudhabitriathlon.com/