The first and second Godoy Brothers in the Nadal Cup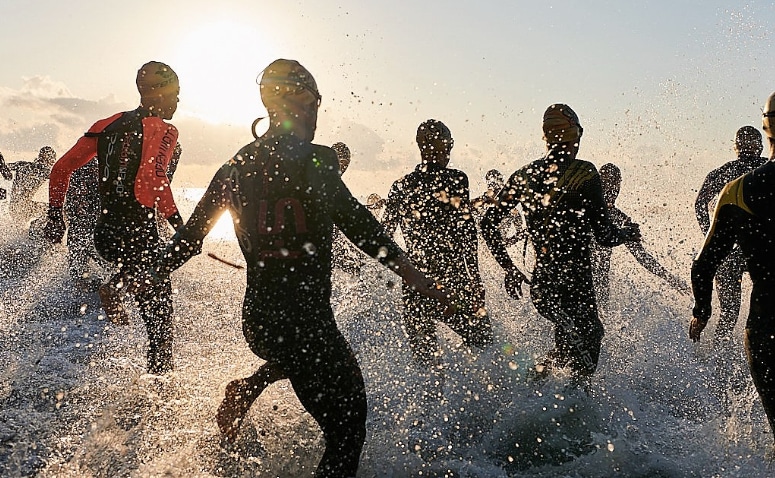 Anna AND Francesc Godoy disputed the mythical Nadal Cup that is held every Christmas in Barcelona, ​​where Anna managed to win in the Women's category and Francesc finished in second position.
The Catalan Dani Serra has won the Copa Nadal for the eighth time, the oldest swimming event in Spain and which in 2011 celebrated its 102nd edition.
Serra thus becomes the swimmer who has inscribed his name on the list of winners the most times, breaking the seven-way tie he had with David Royo. Francesc Godoy and Jordi Montseny completed the men's podium, and Anna Godoy has prevailed in the female category.
With a lot of atmosphere in the Portal de la Pau in Barcelona, ​​located at the mouth of the popular Ramblas, and the waters of the port at 15,5ºC, the 102nd edition of the Nadal Swimming Cup began, the oldest event in Spain and which for the first time since 1908 has advanced its start to eleven o'clock in the morning. A total of 396 brave men have braved the winter cold to swim the 200 meters that separate the Maremagnum from the Golondrinas docking pier.
After the first series, reserved for minors and masters, the main course of the morning has arrived with the dispute of the two sleeves for the absolute female and male categories. In the first, a clear victory for the CN Barcelona triathlete, Anna Godoy. A few minutes later, the most anticipated series, which brought together the absolute men and which has been attended by numerous specialists and some peculiar groups, such as the Tsukuba water polo club, which is conducting a training stage with CN Sant Andreu.
The race was resolved in a close duel between Dani Serra and Francesc Godoy, finally decided in favor of the former, who set a time of 2'16″50. With this, Serra conquered his eighth Nadal Cup, breaking the seven-win tie that he had with his former training partner David Royo for two seasons. Jordi Montseny, swimmer from CE Mediterrani, completed the podium.