The best partials in the WTS 2018
We compile the best times of the 2018 season of the Triathlon World Series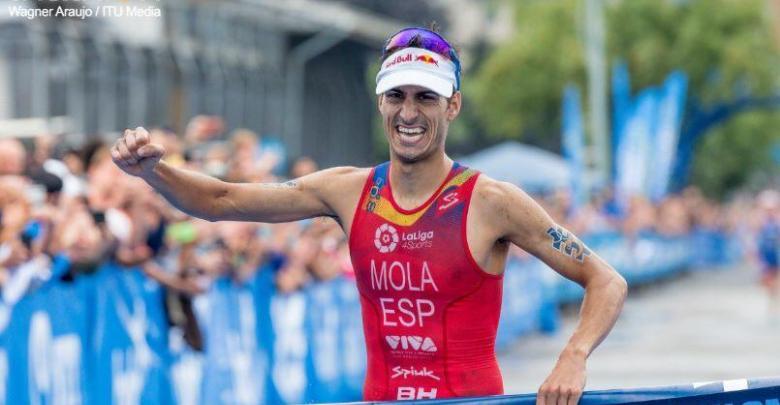 In the following article we show you which have been the best triathletes in each of the segments of the WTS
SWIMMING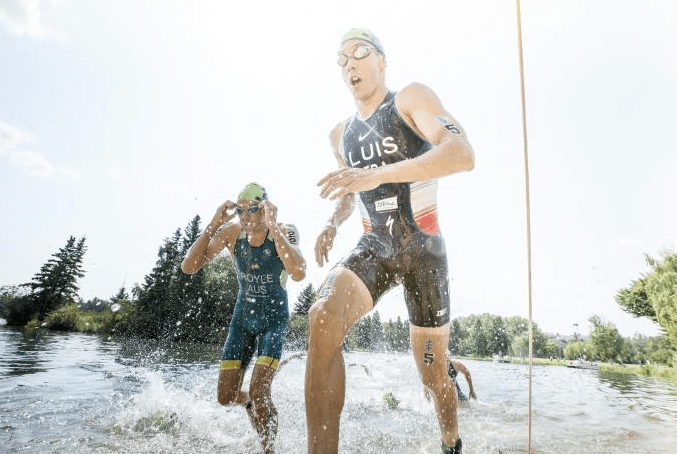 Three triathletes have dominated the water segment this season: Vicent Luis, Henry Shoeman y Richard Varga.
They share the best performances in the first sector of triathlon in the 8 WTS. Luis and Shoeman were the best three times and Varga two.
Of them, only Vicent Luis in the Gold Coast Grand Final and Henry Shoeman in the inaugural event in Abu Dhabi also won after being the first to leave the water.
As a curiosity, the fastest sprint distance swimming was carried out by Vicent Luis in the WTS of Edmonton with a time of 8: 50 (to 1'11 »each 100m) and in Olympic distance Shoeman covered the 1.500 m of Montreal in 17: 08 (to 1'09 »every 100m)
Olympic Distance:
Athlete: Henry Shoeman
Time: 17: 08
Test: WTS Montreal
Sprint Distance:
Athlete: Vicent Luis
Time: 8: 50
Test: WTS Edmonton
CYCLING
This segment has been "more distributed" throughout the 8 WTS of 2019. Only the Norwegians Casper Stornes and Kristian Blummenfelt they have managed to be the best cyclists in 2 tests. The Norwegians have proven to be the best cyclists of the year.
In the WTS of Bermuda they achieved the first triplet of a country in a WTS in the men's category, taking the race in the cycling segment, Stornes took the gold, Blummenfelt the silver and Gustav Iden the bronze. Casper Stornes was the only triathlete that this season after achieving the best partial bicyclist then also took the victory in the test.
The best sprint distance cycling segment was provided by the Belgian Jelle Geens who marked a time of 26: 03 in the 20 km (an average speed of 46 km / h) and Olympic distance Kristian Blummenfelt was the best with 54: 03 ( 44,4 km / h) at the Gold Coast Grand Final.
Olympic Distance:
Athlete: Kristian Blummenfelt
Time: 54: 03
Test: WTS Gold Coast
Sprint Distance:
Athlete: Jelle Geens
Time: 26: 03
Test: WTS Edmonton
RACE ON FOOT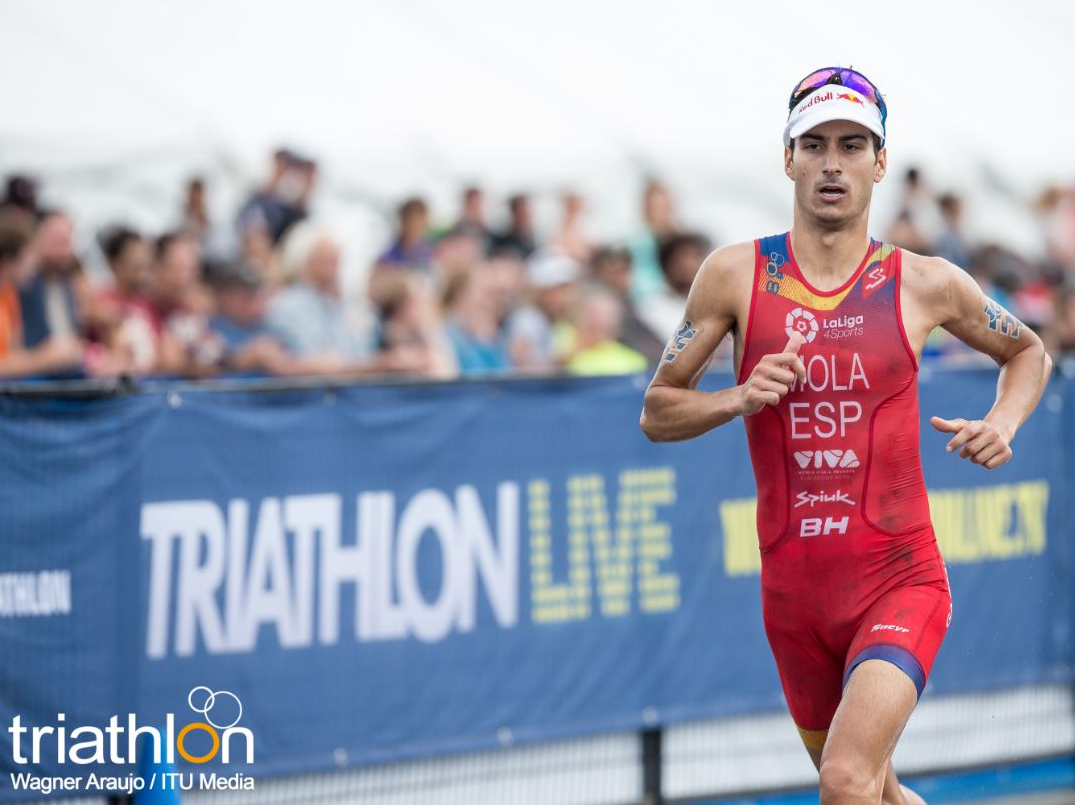 The last segment of the triathlon, where most of the races are decided, was dominating one more year by Mario Mola.
The triple world champion was the fastest fastest in all the sprint triathlons while in Olympic distance only Richard Murray in the WTS of Leeds and Vicent Luis in the Gold Coast Grand Final managed to be faster than the Balearic in the foot race this year.
The best time in the 5km of a WTS Sprint was in charge of Mario Mola with 13: 59 (2'48 »/ km) in the WTS of Hamburg while in Olympic distance Vicent Luis ran the 10k of the Grand Final in 29: 44 (2'58 »/ km).
The French along with Mola (the Spanish three times) were the only ones to get off 30 'in the 10k final in some WTS this season.
Olympic Distance:
Athlete: Vicent Luis
Time: 29: 44
Test: WTS Gold Coast
Sprint Distance:
Athlete: Mario Mola
Time: 13: 59
Test: WTS Hamburg
Photos: ITU