Emilio Aguayo's technical problems at Challenge Miami
his bicycle fell due to the wind in Boxes suffering a breakdown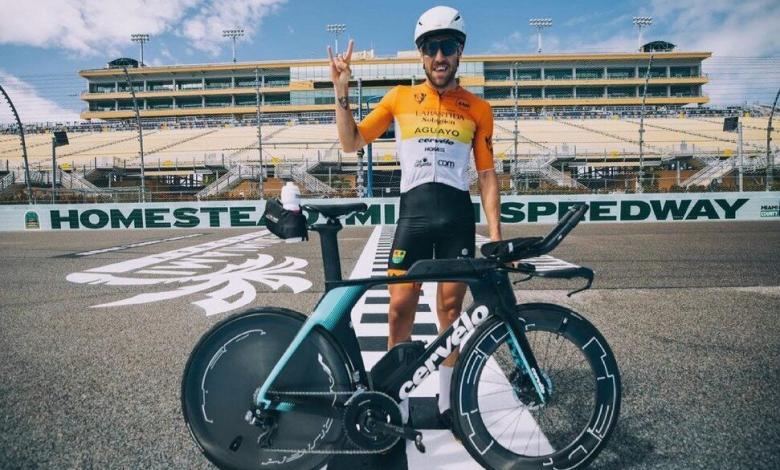 triathlete Emilio Aguayo He came to Challenge Miami wanting to give his all, his feelings were very good and he was hopeful about the test.
The results were not good as he finished in 26th position, and now he has explained why.
As he comments in a video on Instagram, in the cycling segment he saw cyclists overtake him, although he was rolling at 350 watts, according to what was marked in his strategy.
He later learned from a volunteer that his bike fell due to the wind and they had to put it back on, with such bad luck that in the fall he suffered a breakdown which he did not realize.
In the video shows how the rear wheel was rubbing , cause for which it was delayed in the cycling segment.
"The truth is that coming to the United States to run, dropping your bike in the transition due to the wind and this happens to you is a small ... .."
This is the video where he explains what happened.
See this post on Instagram
From Triathlon News we send our encouragement and we hope to see you compete as soon as possible to remove this «thorn»