The routes of Half Madrid, the new MD of the Casa de Campo
The Country House will once again be the epicenter of the national medium distance triathlon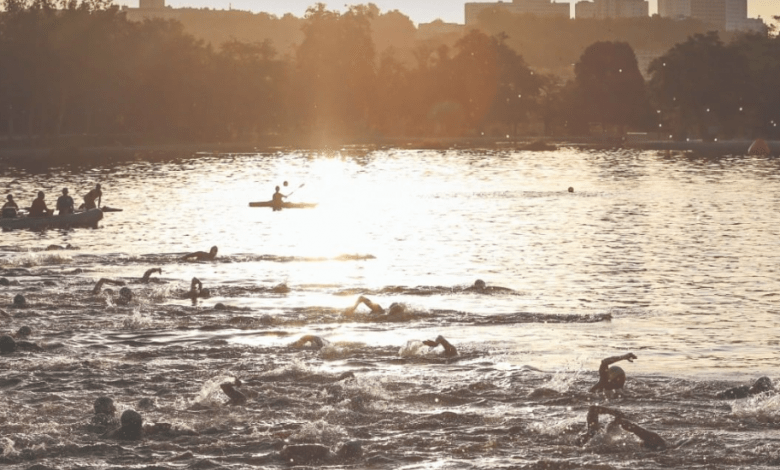 May 31 was the date chosen to dispute the Half Madrid Triathlon, the new medium distance triathlon of the capital.
The cottage, ideal location for triathlon It will once again be the epicenter of the national triathlon and that will surely attract many athletes to compete in the Two distances offered (Short and Half)
Enrollment limit in both distances
The two distances have lenrollment limit So if you want to participate in the test you will have to register quickly.
The circuits of Half Madrid
Swimming will be in the lake of the Cottage, from where the new cycling route begins, just one lap, spectacular to enjoy riding on the bike.
On the way back to Casa de Campo, the running race takes place in a unprecedented journey to Madrid Rio, with the goal in the King's Bridge, which will allow a comfortable follow-up for public and companions.
We leave you the travel maps, as well as the tracks of each segment to analyze and download them.
Swimming:
SWIMMING SHORT: 920 meters, leaving the buoys on the right.
HALF SWIMMING: 1800 meters, 2 laps around the lake, leaving the buoys on the right.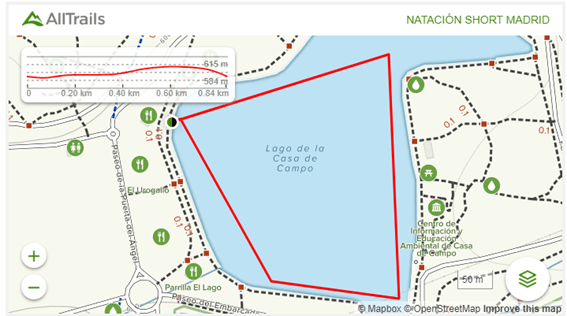 Biking
CYCLING SHORT: 40 km and 320 m. slope to a single turn.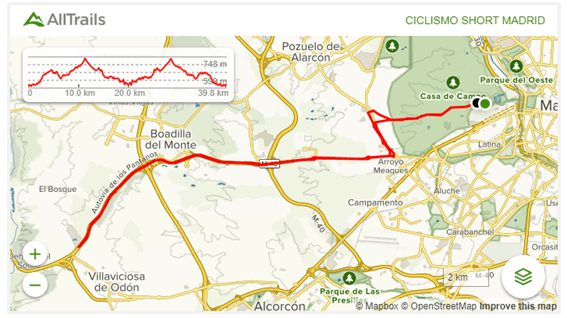 HALF CYCLING: 83 km and 645 m. of slope to a single turn.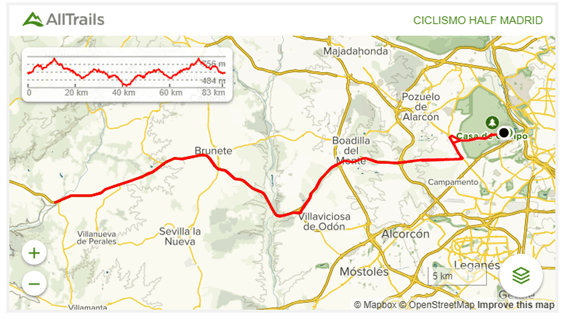 Race on foot
SHORT RACE ON FOOT: 9 km, to finish at the finish line at Puente del Rey.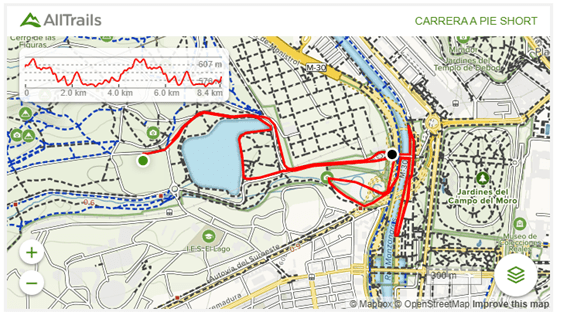 HALF RACE ON FOOT: 19 kilometers, 2 laps plus a link to reach the finish line at Puente del Rey.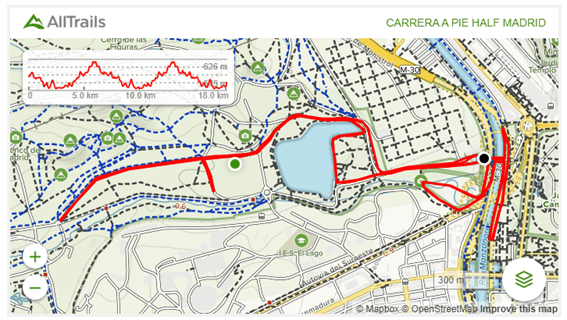 Objective: to be a national reference in the middle distance
Half Madrid was born with the goal of being a national reference and The organization is working to take full care of all the details.
Further information: www.halfmadrid.com