Triathlon News
The times of Javier Gómez Noya in the LD World Championship
Got the victory in a time of 5: 05: 39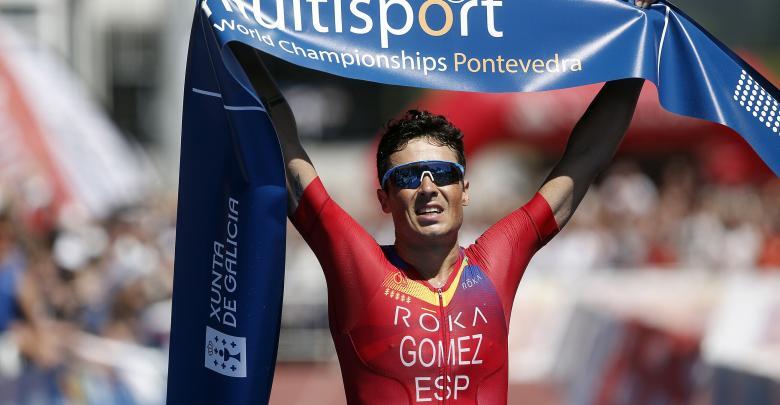 The Galician triathlete Javier Gómez Noya got yesterday his ninth world title at LD World Championship that was played in the city of Pontevedra.
With a spectacular foot race, Noya continues to show that it does not matter in the distance that he is focused as he always performs at the highest level in all the events he participates in.
After the victory in IM 70.3 Geelong in February, from the fifth place in the sprint test of the New Plymounth World Cup, the second place in Bermuda World Series (Olympic distance) faced the Pontevedra test, knowing that he had not trained for this distance, achieving victory with a wide advantage over Pablo Dapena who was second and got the second place. In the women's test, Judith Corachán It was second and Anna Noguera third.
* Transition times are not included.
As for his career times have been
Javier Gómez Noya
Swimming 1.500 meters: 20: 23
Biking 113 km: 2: 52: 35 (mean of 39,2 km / h)
Race on foot 30 km: 1: 47: 50 (mean of 3: 35 min / km)
Total time: 5: 05: 39
We also put the times of the rest of Spaniards who were on the podium
Pablo Dapena
Swimming 1.500 meters: 20: 23
Biking 113 k: 2: 52: 17 (mean of 39,3 km / h)
Race on foot 30 km: 1: 53: 39 (mean 3: 47 minute per km)
Time total: 5: 11: 21
Judith Corachán
Swimming 1.500 meters: 25: 15
Biking 113 k: 3: 15: 18 (mean of 34,7 km / h)
Race on foot 30 km: 2: 04: 30 (mean 4: 09 min / km)
Total time: 5:50:06
Anna Noguera
Swimming 1.500 meters: 25: 09
Biking 113 k: 3: 15: 28 18 (mean of 34,6 km / h)
Race on foot 30 km: 2: 05: 23 (mean 4: 10 min / km)
Total time: 5: 51: 33