Triathlon News
The times of Javier Gómez Noya in his first IRONMAN victory
We compare the times with their other 2 shares.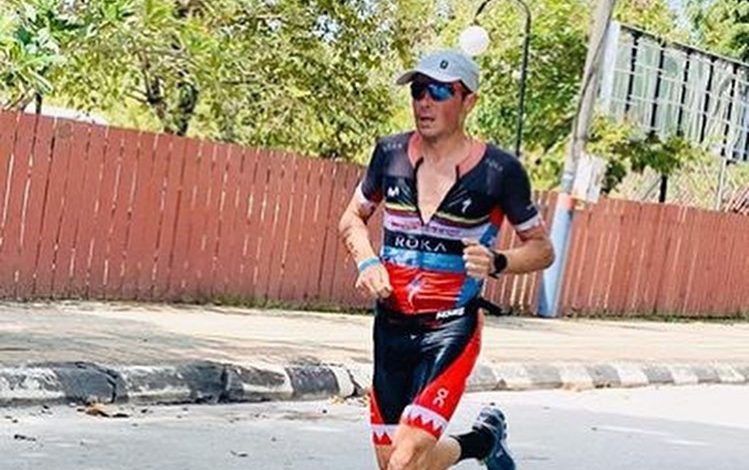 Today we were able to enjoy the first victory of Javier Gómez Noya about Ironman distance in the IRONMAN MALAYSIA.
With a time of 8: 18: 59 has achieved the Slot for Kona 2020, in a year that its main objective will be the Tokyo Olympics.
After this appointment, you will have 8 weeks to prepare Kona.
The times of Javier Gómez Noya
In today's test his career times have been the following:
Swimming 3,8 km: 47:17 (Average of 1:15 min / 100m)
Cycling 180 km: 4: 32: 46 (Average of 39,60 km / h)
42 km: 2: 54: 44 (4 average: 09 min / km)
And his transitions:
It has been his third participation in his third IRONMAN
This has been his third test in the distance, where he has achieved his worst time, but we must take into account the conditions in which he participated, humidity and heat, in addition to being a test that he had not specifically prepared.
In fact, on social networks he commented: »These must have been the most extreme conditions of heat and humidity in which I have competed. And I have won my first Ironman!»
That must have been the most extreme heat conditions I've ever raced in. And I won my first ironmantri! Happy to finish the season in this brutal but beautiful race. Thanks for the support out there, it must have… https://t.co/m1vmGwmOiS

- Javi Gomez Noya (@Jgomeznoya) October 26, 2019
Podium at all distances
This year, he has focused on competing at shorter distances, taking third place in the Triathlon World Series, victory at IM 70.3 Cascais, where he got the Slot for Taupo 2020 and now in Malaysia, the Pass for the Championship of the IRONMAN 2020 world.
These are the times of your participation in IRONMAN