Lothar Leder joins Tristar Mallorca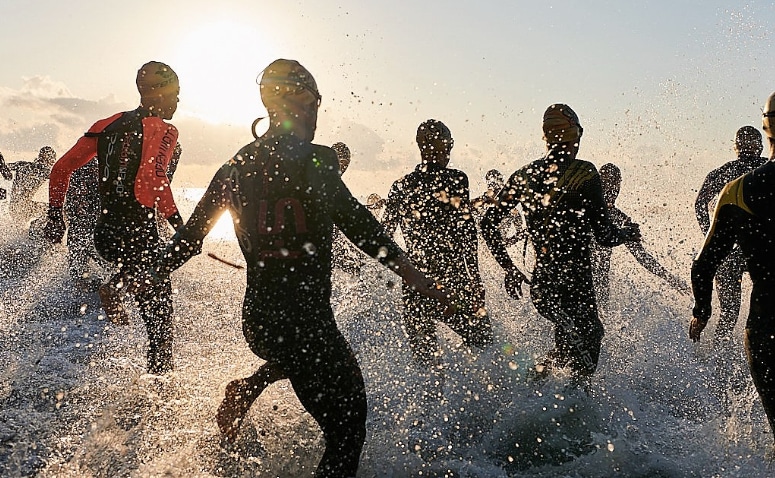 More than 300 registered within 10 days of TriStar Mallorca: The legendary Lothar Leder joins the race!
Lothar Leder, the first man who got off the 8 hours in Ironman has formalized his registration. Estonian Ain-Alar Juhanson, two-time winner of the Lanzarote Ironman, will also compete in Mallorca on April 17. They will accompany the current world champion Chris McCormack, the highest contender for victory.
10 days away to experience the most fun triathlon party that will be held in Portocolóm next Sunday, April 17, there are already more than 300 athletes who have registered for the TriStar Mallorca, in its modalities 111, 55.5 and relay teams. The TriStar Mallorca has had a great call throughout Europe, and will serve European triathletes of all levels, professional and popular, so that they have their first competition of the year, in an early summer especially for those arriving from northern Europe.
Among those already more than 300 registered we find some of the most important names in the history of triathlon. In addition to the already announced current Ironman world champion, the Australian Chris McCormack "Macca", Two long distance triathletes who have been everything in recent years in this sport have confirmed their presence this week on Sunday April 17 at the Portocolom Yacht Club:
The German Lothar Leder, the first man to get off the stratospheric figure of 8 hours in Ironman, and the Estonian Ain-Alar Juhanson, twice winner of Lanzarote and winner of the Ironman of New Zealand. Some 'celebrities' such as the Formula 111 driver will also attend the starting line of the TriStar1 Mallorca Alex Wurz, a lover of Portocolom and triathlon.
Lothar Leder has He has been one of the true 'galactics' of world triathlon, and he continues to seek new challenges that motivate him to continue training and enjoying this sport, and he is in love with the philosophy and spirit of TriStar. Leader won the Ironman in Germany 5 times, he has been third in Hawaii twice, always achieving the best partial in the marathon sector. He is also an important TriStar ambassador and is part of the TriStar Germany-Worms organization. "I've been coming to Mallorca since 1987, especially to train cycling," says the German triathlete. I remember when we often had to stop in the middle of the road because a herd of sheep was passing by! The views during the climb to Sant Salvador are beautiful ... but the climb is very hard if you want to do it at full speed. I am training very hard and after two weeks I will be in a training camp with the Erdinger team. I will go to Cala Radjada. I hope to be rested for the day of the competition, I will need it ... "
To withdraw from your Ain-Alar Juhanson, This will be a very special race because "whenever I have attended a TriStar competition I have experienced a very well organized event, with a great sporting atmosphere, with healthy people wanting to have fun doing sports. I will arrive with a few kilometers of training on my legs, but the climb to Sant Salvador will spice up a race that looks incredible ".
More information at www.tristarmallorca.com
TriStar111 Mallorca is a new triathlon that will be held on April 17 (Palm Sunday) in Portocolom, Mallorca, taking over from the historic Portocolom Olympic Triathlon. In addition to over a distance of 111 km (1 km of swimming, 100 km of cycling and 10 km of running on foot), a TriStar55.5 will also be held in parallel, with more affordable distances (500 m of swimming, 50 of cycling and 5 of foot race) and that it is perfect to debut in the world of triathlon.