Lucy Charles second in the GB Trials, but does not achieve the minimum for the Games in London
I had to come down from 16:05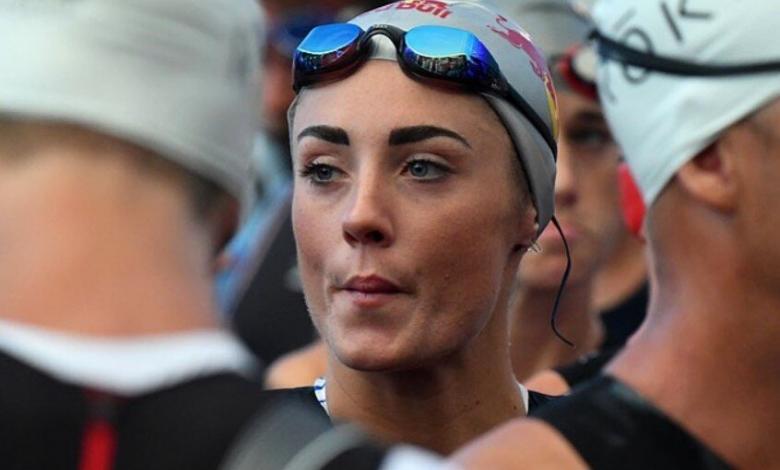 The British triathlete Lucy Charles He competed today in the UK Trials to try to achieve his dream, a place in the Tokyo Olympics.
Charles has participated in the 1.500 meters test where he was looking to get the minimum mark that would give him a place for the games that is at 16:05 and his best mark is 16:35
Lucy came to the test as one of the favorites had already made marks similar to her competitors.
This year Charles was second at Challenge Miami, with a 2-minute penalty that cost her victory and second at the SLT Arena Games in London a few weeks ago.
The test that began at 19:00 local time has had the presence of 7 women, where Lucy Charles has achieved a ttime of 16: 46.26 finishing in second position.
These are your passing times
Lucy Charles-Barclay
(93)
Epping For't
16:46.26
50m 29.72
100m 1: 02.25
150m 1: 35.55
200m 2: 09.21
250m 2: 43.07
300m 3: 17.13
350m 3: 51.01
400m 4: 25.16
29.72
32.53
33.30
33.66
33.86
34.06
33.88
34.15
450m 4: 59.05
500m 5: 33.14
550m 6: 07.07
600m 6: 40.82
650m 7: 14.67
700m 7: 48.50
750m 8: 22.25
800m 8: 55.89
33.89
34.09
33.93
33.75
33.85
33.83
33.75
33.64
850m 9: 29.63
900m 10: 03.51
950m 10: 37.22
1000m 11: 10.91
1050m 11: 44.79
1100m 12: 18.67
1150m 12: 52.68
1200m 13: 26.68
33.74
33.88
33.71
33.69
33.88
33.88
34.01
34.00
1250m 14: 00.63
1300m 14: 34.43
1350m 15: 08.37
1400m 15: 41.94
1450m 16: 14.81
1500m 16: 46.26
33.95
33.80
33.94
33.57
32.87
31.45
Classification
| | | | |
| --- | --- | --- | --- |
| Place | Name | ahead Club | Time |
| 1 | Leah crisp | Bath NC | 16:46.09 |
| 2 | Lucy Charles-Barclay | Epping For't | 16:46.26 |
| 3 | Emily clarke | Loughboro A | 16:59.68 |
| 4 | Lauren wetherell | Ellesmere Co. | 17:16.18 |
| 5 | Aimee hood | Co Birm'ham | 17:21.06 |
| 6 | Livia kingsland | Nova Cent'n | 17:41.58 |
| 7 | Kailyn hall | Aberdeen per | 18:03.36 |