Lucy Charles smiles again
"I can say that I am actually a triathlete again"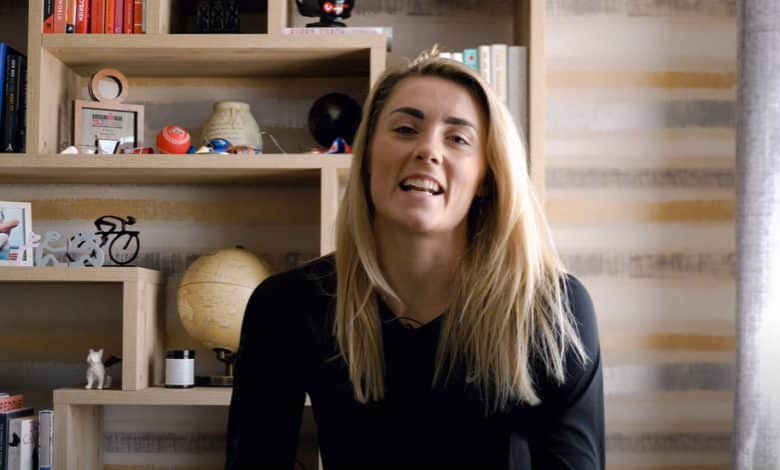 The British triathlete Lucy Charles who has been away from the competition due to an injury has announced that she is recovered and will get back in shape to wear a bib number.
After a long season without competing, due to a stress fracture in his hipa, he's smiling again. "I can say that I am actually a triathlete again". "he commented on a video on his YouTube channel
"The journey I started to recover from the injury is complete, now it's time to work on the fitness part.
Fortunately, motivation is still higher than ever, so let's keep working hard.
Returning to running has been the hardest part of his recovery and he is taking it very carefully, explaining: Of the three disciplines, running has been the hardest to get back into.
It is a more technical sport and I have completely changed my way of running. I've been away from running for months. I have gained some muscle mass, but also some weight.
I have to run with more weight than before. All of that will have an impact, although my technique is better, so I'm sure once I'm back in running fitness, I'll be a more efficient runner. «
He still does not have a date to compete again.
Lucy's injury forced her to withdraw from the Sub8 last June and although she is already recovered, she has not said anything about competing again.
«With all this injury, patience has been the key. And I'm not going to rush anything. I will rely on my fitness that I have been building from swimming and cycling to hopefully keep running and allow myself to get back into fitness a bit.".
This is great news for the world of triathlon since the British triathlete is one of the best and most beloved athletes in the specialty and where she goes she brings spectacle to the race