Macca vs Marcel Zamora: the most anticipated duel of the year at TriStar111 Mallorca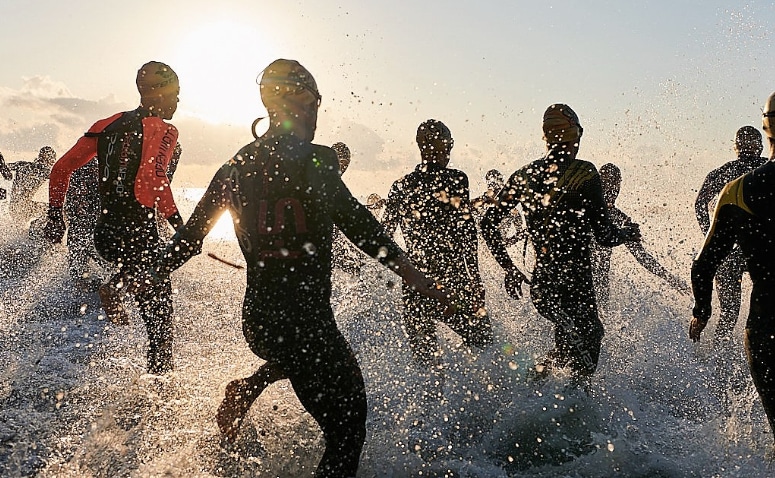 -This Sunday a legendary duel between Chris McCormack 'Macca', current Ironman world champion, will be experienced at TriStar Mallorca, and Marcel Zamora, a five-time winner of Nice and one of the best Spanish triathletes in history.
-Normann Stadler, two-time champion in Hawaii, and the man who has always made Macca more difficult, will also be on the starting line in Portocolom.
This next Sunday, April 17, starting at 8:45 a.m., one of the most beautiful and desired duels by triathlon fans worldwide will be held. There are many triathletes who hope to make it very difficult for Chris 'Macca' McCormack in the TriStar111 Mallorca: Lothar Leder (first man to lose 8 hours in Ironman) Ain-Alar Juhanson (2 times champion in Lanzarote), Olivier Marceau (champion of the world, Olympic), Esben Hovgaard, Joel Jameson ... but this weekend two new long-distance heavyweights have also confirmed their presence on the starting line of Portocolom: Marcel Zamora and Normann Stadler, who arrive in the Balearic Islands with the firm intention of defeating the current Ironman world champion.
Zamora, who has won the last five editions of Nice consecutively or twice the very tough Embrunman, promises to give everything on the sinuous profile of the cycling segment of the TriStar111 Mallorca, which heralds a historic duel on the Majorcan roads.
The Catalan triathlete, one of the great national references of this sport worldwide and who already knows the TriStar events as a competitor, is a great specialist on the bike and a very fast runner in marathon. By contrast, Macca, who hopes to clinch a place in the London Olympics, is focusing on boosting his speed to compete over shorter distances.
The duel and the show is served. Mallorca will be the perfect setting. The outcome will take place around 11:45 at the Club Náutico de Portocolom.
In addition to Marcel Zamora, this weekend the German Normann Stadler, two-time world champion in Hawaii (2004 and 2006), has confirmed his registration. Stadler has for several seasons been Macca's biggest rival worldwide, and the two have starred in some of the most memorable triathletic duels of the past decade. Macca, Zamora and Stadler are true 'galactics' of this sport, although the roster of professionals at the start is frankly spectacular.
TriStar111 Mallorca is a new triathlon that will be held on April 17 (Palm Sunday) in Portocolom, Mallorca, taking over from the historic Portocolom Olympic Triathlon. In addition to over a distance of 111 km (1 km of swimming, 100 km of cycling and 10 km of running on foot), a TriStar55.5 will also be held in parallel, with more affordable distances (500 m of swimming, 50 of cycling and 5 of foot race) and that it is perfect to debut in the world of triathlon.
The TriStar brand is owned by Star Production SARL, a Monaco company specialized in the organization of high quality sporting events, focused on the fun of its participants, social responsibility and environmental protection. The TriStar series has introduced new distances to the sport of triathlon (with its 55.5, 111 and 222 kilometers formats). More information: star-events.cc
More information at www.tristarmallorca.com