Maddi Marquet and Ander Noaín win the Tarazona qualifying triathlon
It was the last qualifying test for the Spanish Championship of Olympic distance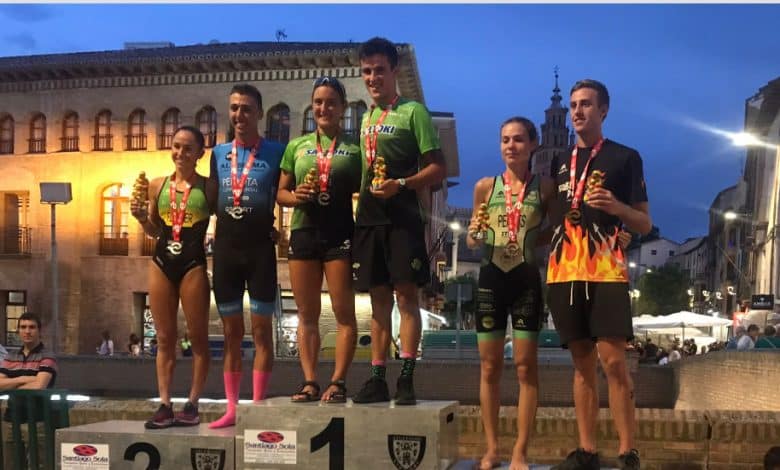 Maddi marquet y Ander Noaín, both from Saltoki Trikideak, won the Tarazona Triathlon, second and last qualifier for the Spanish Olympic Distance Championship to be held in Banyoles.
Marquet beat Anna Flaquer, from Katoa Barcelona; and Ana Peirats, from CEA Bétera.
Noaín, for his part, achieved victory against Pau Nogueras, from Alusigma Peñota Dental Portugaletekoa; and Daniel González, from Diablillos de Rivas.