Triathlon News
The best continental triathlon returns in May to Madrid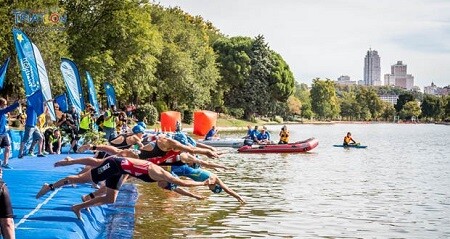 Madrid will once again host a Triathlon European Cup
At the beginning of May, the best international triathletes will meet at the Casa de Campo in Madrid for the dispute of the Triathlon European Cup. Thus, one more year, the Spanish capital will once again host a first level continental competition.
The day of Saturday May 9 will be entirely dedicated to the celebration of popular competitions. An event designed for all levels, which will offer competitions in different distances: supersprint, sprint, Olympic y relays. In turn, a Qualifier for the Elite Spanish Championship of triathlon over Olympic distance.
On the other hand, on Sunday, May 10, you will receive the best European triathletes, who will take the exit at the iconic Lake of the Casa de Campo to face the Triathlon European Cup, both in the women's and men's elite category. In addition, an international ITU paratriathlon competition will also take place during this Sunday day: el 2015 Madrid ITU World Paratriathlon Event.
The event comes from the City of Madrid and the Spanish Triathlon Federation and in collaboration with the Community of Madrid and the Madrid Triathlon Federation. An essential appointment in the calendar of triathlon competitions in Spain.