Magnus Ditlev and Marjolaine Pierré win the IRONMAN 70.3 Cascais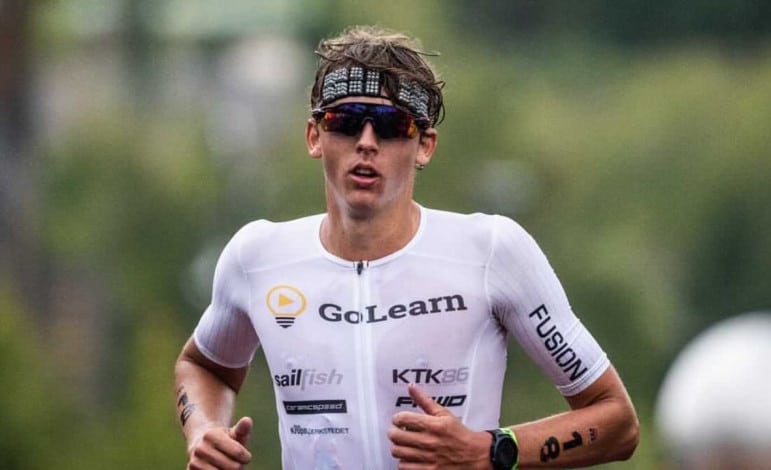 After yesterday's test, the IRONMAN Portugal, it was the turn of the professionals with the medium distance test, the IRONMAN 70.3 Cascais
The incentive of the race was to see the performance of Jonathan Brownlee, that debuted in the distance, and that of the favorite Magus Ditlev.
The Norwegian Magus Ditlev. finally he has taken the victory with a time of 3:47:50 followed by Aaron Royle (3: 48: 34) and for Menno Koolhaas (3: 48: 57) in third position
The triple Olympic medal, Jonathan Brownlee it has finally been sixth.
Men's 5 Top
| | | |
| --- | --- | --- |
| Post | Athlete | Time |
| 1 | Magnus ditlev | 03:47:50 |
| 2 | Aaron Royle | 03:48:34 |
| 3 | Menno Koolhaas | 03:48:45 |
| 4 | Clement Mignon | 03:48:57 |
| 5 | Manoel Messias Dos Santos Jr. | 03:49:28 |
In the women's event, the winner was Marjolaine Pierre with a time of 4:17:04 followed by Luisa
Baptist (4: 19: 47) and for Julie Derron (4: 20: 34) in third position
Top 5 female
| | | |
| --- | --- | --- |
| Post | Athlete | Time |
| 1 | Marjolaine Pierre | 04:17:04 |
| 2 | Luisa Baptista | 04:19:47 |
| 3 | Julie Derron | 04:20:34 |
| 4 | Lotte miller | 04:25:26 |
| 5 | Lucy Hall | 04:27:28 |