Mallorca 140.6 opens registration for 2023
It has discounted prices at its opening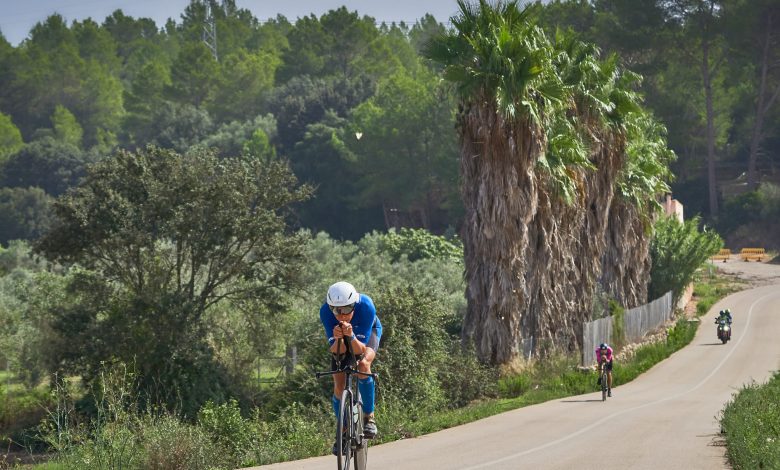 The Mallorca 140.6 Triathlon faces the countdown to the imminent 2022 edition on September 24 with the important announcement of the date confirmed for 2023 when it will be the only long-distance triathlon in the Balearic Islands, the 30 September.
After the successful launch of this event last year in Playa de Muro (Mallorca), the Mallorca 140.6 Triathlon will return to the sports calendar in the Balearic Islands exceeding the expectations set and set in the month of September also in 2023, becoming the only benchmark in Mallorca in the "full" distance of 3.800 meters of swimming, 180 kilometers of cycling and running of 42.192 meters.
Although the organization is absolutely focused on the second edition to be held at the end of this September, it already anticipates what the date will be for 2023 and opens registrations with some Very attractive offers so that triathletes can from now on plan their next season smoothly and with the confirmation that the Mallorca 140.6 Triathlon will be the only long-distance event in the Balearic Islands.
Discounted prices
The organization opens registration with promotional prices until next July 18
One of the most attractive routes around Playa de Muro
As in 2021 and 2022, the organization maintains the focus on athlete satisfaction and the "swim-bike-run" offering one of the most attractive routes in the surroundings of Playa de Muro, where the start and finish of the race is located. Test.
The spectacular swimming in the crystal clear waters of the Bay of Alcúdia is followed by a cycling route with perfect conditions due to its profile and landscape, ending with a completely flat running circuit.
One of the hallmarks of this test will remain unchanged as a guarantee of 'fair play': a drafting distance of 20 meters that will be strictly controlled.
The maximum number of participants is also limited in both distances to avoid crowds and provide the best service to all those who opt for this first level event.
Mallorca 140.6 Triathlon takes its name from the total sum of its route in miles, 140.6, which is equivalent to 226 kilometers.
Also in Half distance
While the test also offers the 'Half' distance (1,9k Swimming, 90k Bike, 21,1k Race).
In fact, one of the reasons for announcing the 2023 edition is that it will serve as a first contact for those who want to complete the 'Half' distance this year in preparation for the "Full" in the next season.
Learn More https://www.mallorca140-6triathlon.com/