Registration opens tomorrow for the XXVI Zarautz Triathlon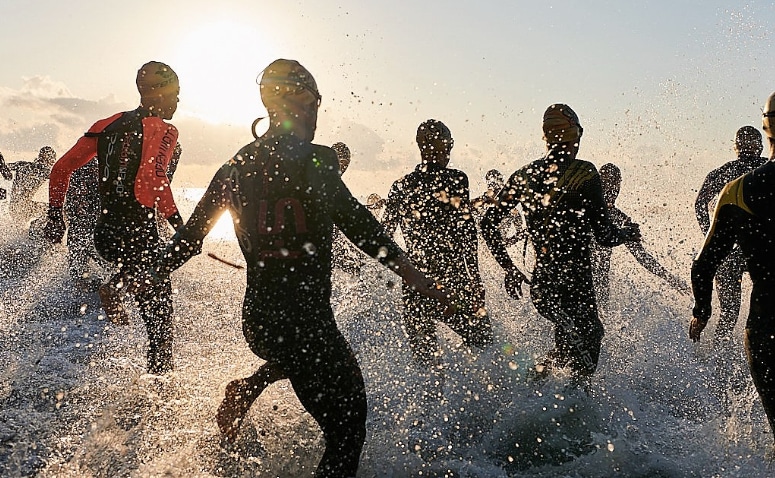 Tomorrow, Wednesday, February 8, the deadline opens to sign up for a new edition of the Zarautz triathlon that this year will be held on June 9. There will be only one round to sign up, so all participants who want to compete, have to do so starting at 10 am on Wednesday morning, from the page of the Basque Triathlon Federation.
This XXVI edition of the Zarautz Triathlon already has, among others, the confirmation of
Eneko Llanos
, Mathias Hecht, Mikel Elguezabal, Hektor Llanos, Jon Unanue or Francesc Godoy, who will fight for the winner's txapela. Once again, we are facing a high-level sports show in Zarautz.
The registration fee will be 110 euros plus two euros for the rental of the chip. In principle, a place is reserved for 650 participants, although the organization reserves 20 places. Whoever signs up now and chooses to unsubscribe, must notify it before April 15, the organizers returning 50% of the registration. From that date there will be no refunds.
To be able to participate, you must have a valid state or Euskadi license, since it is mandatory to have a license to compete in the BH Zarauzko Triatloia 2012. Anyone who has problems with the license should contact their Federation. And for any other type of problem and registration, you must write to the Basque Country Federation: inscriptions@triatloi.org.
The registration period will be open until May 31 or until places are exhausted. Once the registrations are closed, the triathletes on the waiting list will be admitted in strict order of registration. The final list of registrants will be published on May 31.
In the last edition Cat Morrison, holder of seven world duathlon titles, and Clemente Alonso from Salamanca were the winners. The victory of the Scotswoman from Glasgow was in all the pools, due to her enormous class and the destabilizing dominance she exerts in the cycling and running segments. In the men's category, the candidate to win was Eneko Llanos from Vitoria, who lost by a margin of 38 seconds. The key moment of the triathlon occurred in the second half of the 20-kilometer athletic event in the center of Zarautz, in which Alonso -32 years old, resident of Madrid-, exhibited himself, managing to surpass the Alava triathlete.
Source: diariovasco.com