This website tells you if your municipality has passed Phase
From next Monday May 11, 51% of all Spain will go to Phase 1 of the climbing.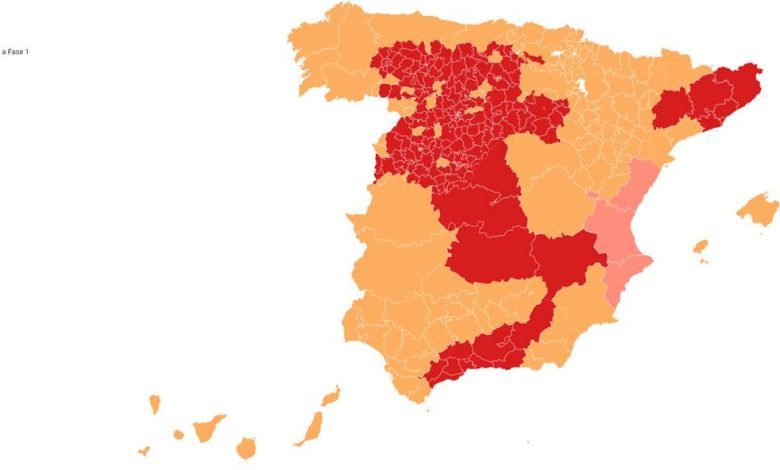 Although in many Autonomous Communities the phase will be passed entirely, several will do so by area, making it more difficult to know which municipalities may have the measures that correspond to this phase.
As for sports, you can consult our guide What sport can be done in Phase 1 of the unconfinement?
Regarding the general population, we highlight the following measures from Phase 1
Meetings of up to 10 people will be allowed at home or on the terraces
The opening of terraces at 50%,
The use of shared car by the inhabitants of the same home
The opening of stores of less than 400 square meters with a maximum capacity of 30%.
Outdoor markets at 25% of their capacity
Displacements are restricted to the same province where the habitual residence is located.
This website tells you if your municipality has passed Phase
To find out if your province or municipality is already in Phase 1, enter the following website, which has an interactive map and is very easy to use
You will only have to slide the mouse over the map and you will be able to see depending on the color in which phase each zone is
You can also directly access the map's website through this link: de-escalation phases map spain
It must be borne in mind that it is each Community that has defined the sanitary zones, some are the complete provinces and others such as Castilla y León have been defined by sanitary zones