Marc Puig, with the aim of improving his fifth place in the Ultraman of Hawaii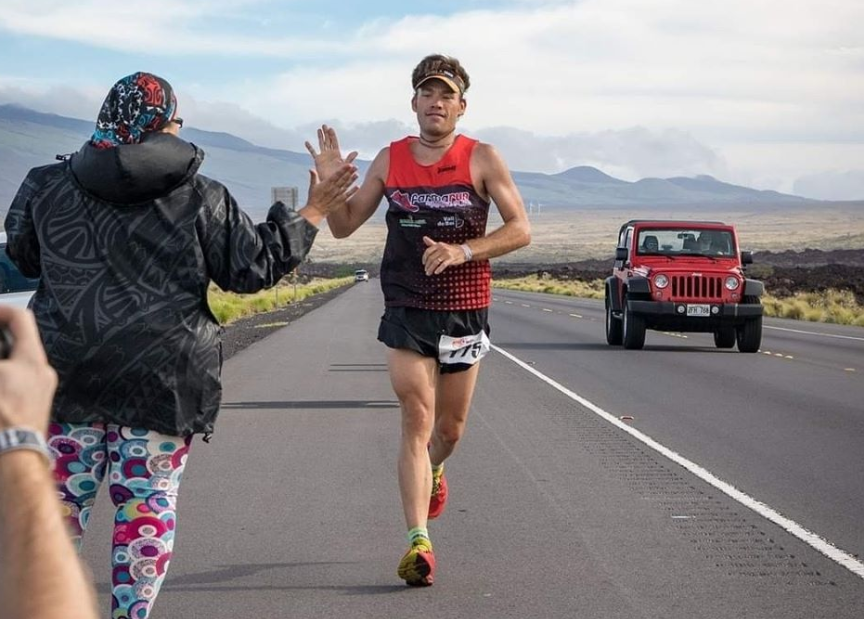 The ultra-distance triathlete Marc Puig will compete again in the Ultraman from Hawaii after the fifth place achieved in the year 2017, in his first participation.
Where does Marc come from?
Marc, skates started in the world when he was little and started running at 26 years. In the act
In 2014, it was second in the Ultraman of Wales, winning the last stage of the double marathon, in 216 he won the Motril Ultraman as well as being ninth in the Triathlon of Vitoria,
In 2017, year of the Hawaii Ultraman, won the Ultra Tri Motril and was second in the Florida Ultraman, to finish in fifth position in Hawaii.
The 2018, was a year of disconnection to return this 2019 with a victory at the Angkor Ultra Trail (128km 3000 +)
He has also been on the podium in halfs, in 10km with 34 ', half marathon in 1:16', swim and run of 63km, etc.
His best mark in IM was 9:09 and as for the 5 Ultraman that has participated, he has won two, he has been second in another two, winning 4 of the 5 double marathons of the test.
What is an Ultraman?
The competition takes place in 3 consecutive days with the following format:
1º day: 10 km of swimming + 145 km of cycling
2º day: 276 km of cycling
3º day: 84 km running race
He shows up in Hawaii wanting to improve his performance
Now he shows up again in Hawaii wanting to improve his performance. We have asked him how he faces his participation
"This time I trained less than the time I participated in 2017 although with the difference that this time I have been less stressed, since in 2017 I had a lot of pressure for work reasons.
This year I have trained less, but with better quality and with better numbers, but it does not mean that I can do better than two years ago."
Your participation in 2017, marked by the incidents
"I come to get a little thorn, since the first day of competition I had a problem with the changes of the bike from the beginning of the segment and I had to go with a small plate and a medium sprocket the remaining 135 km where I suffered a puncture in the tubular.
In addition, on the second day I played twice more and doing fifth on that occasion was great.
We are adapted to the island, we arrived last Sunday and I train them well, I have adapted to the heat better than the other year."
From Triathlon News we wish you the best in the UltramanMarc Puig World Championship