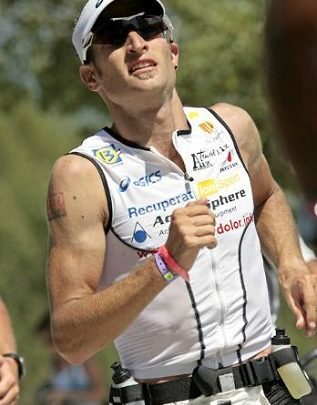 Marcel is looking for his fifth victory in the 31th edition of this triathlon cataloged as one of the toughest in the world.
The 1.300 participants will have to travel the 3,8 km of swimming followed by 188 km of cycling with a positive elevation of 5.000m, where they will climb the mythical Col D'lzoard (2.360 m), to finish with a marathon in a demanding circuit where the safe altitude will be decisive.
Although it is the clear favorite, surely your competitors will not make it easy for you, Tood Skipworth recent winner of Alpe D 'Huez , Steffen Bayliss They are some of the triathletes that start with options to the podium.
Marcel Zamora winner in 2009, 2010, 2012 and 2013, I declare to Triathlon News during the celebration of Triathlon Alpe D'Huez who attended in preparation for this triathlon "This triathlon is my goal of the season, at the moment I am very strong and I hope to get the fifth victory in this magnificent triathlon"
The test will start the 06: 00 on Friday 15 of August and can be followed live through this link. http://embrunman.com/live/index.php
More information: http://www.embrunman.com/
Photo: Christophe Guard