Marcel Zamora confirms his participation in the Challenge Costa de Barcelona-Maresme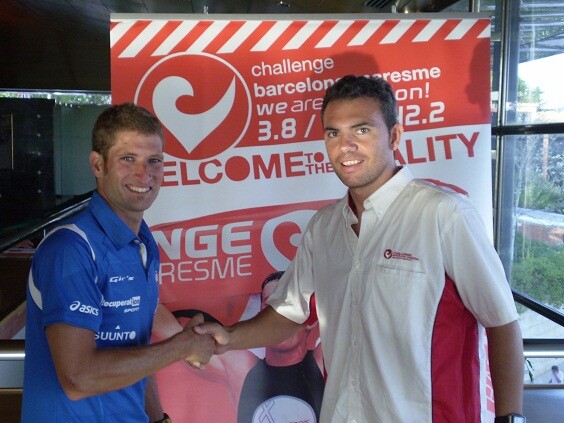 The organization of the Challenge Costa de Barcelona-Maresme in its desire to offer the best show both at an organizational and qualitative level, has reached an agreement with Marcel Zamora to compete on October 2.
The winner of the 2009 Challenge Costa Barcelona-Maresme will run on October 2nd what may be the best Spanish event of all time in terms of professional participation.
With a duel between the two Challenge winners, Marcel Zamora, 2009 and Jimmy Jhonsen, 2010 and several winners of Long Distance triathlons this same year, such as Clemente Alonso, Triathlon Zarautz, Aaron Farlow Ironman UK, Víctor del Corral Triathlon LD Alpe d 'Huez, Stephen Bayliss, Challenge Vichy, Miquel Blanchart, European Championship, yet the competition promises to be historic.
Marcel, five-time winner of the Nice Ironman, is very hopeful about having a great competition that will lead him to recover from the disappointment caused by the disqualification at the Embrunman.