Triathlon News
Marcel Zamora takes the "leap into the puddle" and debuts this Sunday at Ironman 70.3 in Pucón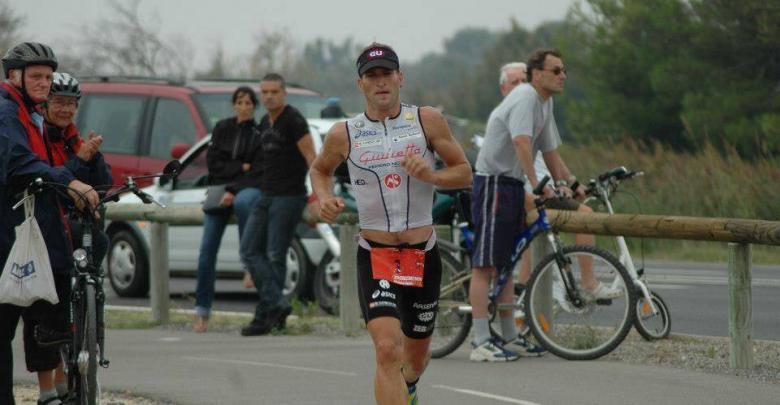 Next Sunday 13 of January will take place the first appointment of the season for our triathlete Marcel Zamora. The race that will be played on demanding 1.900 meters of swimming, 90 kilometers of cycling and 21 on foot.
This triathlon that was born in 1984 with just 150 entries and has become today a leading Ironman in Latin America with more than 1000 participants including the great appointments of the world triathlon calendar.
Only two days before the Triathlon News test has been able to interview Marcel to know the feelings of this tireless triathlete to reap success "The truth that I am very happy to be these dates in Chile, especially with good friends and a paradise called Pucon, every day it seems to me a more special site, it has a magic that few places in the world exist.
As for physically every day I go more, I am surprised myself, because I have been two months of travel and it is true that little training, but I imagine that the memory of my body is incredible. I am not at 100%, nor is it my distance, but I think that Sunday I will have a good race, because I do not have any pressure and I feel much better than expected "
How has the adaptation to the weather changed from winter to summer?
Well the truth that it has cost me nothing because in these last 3 months I have spent not many times from cold to heat and from heat to cold, I imagine that I am becoming immune to these changes. Here I have spent a lot of heat and hard to train the first days in Santiago de Chile, but here in the south it is much more pleasant, since at night you need to warm up a bit and during the day the sun is a bit murderous, but it is very well.
How do you experience Triathlon in Latin America?
I am completely surprised with the passion that the few who practice it live, the 70.3 of Pucón is "their mecca", every triathlete I have met will be at the start of Sunday. In Santiago I was taken in a very rolling area with little traffic, where there were more than 300 triathletes training bike, transitions and all with the same goal to succeed in Pucón !!! At first I thought there was a competition.
For Sunday I have explained that there is a lot of public and that it will be a great party from the days before. I recognize that I am very expectant, because there is a lot of passion these days for the big event.
I also found his reception incredible, with interviews and triathletes who know about my career, so far from home and at the same time as close.
With this test Marcel Zamora starts the season being the first Spanish elite to compete in this 2013, which we hope will be plagued with successes such as the 2012 year for the Spanish triathlon and consolidate the image of Spain as one of the leading countries in this discipline sporty.