Marcel Zamora, last star to join the Bilbao Triathlon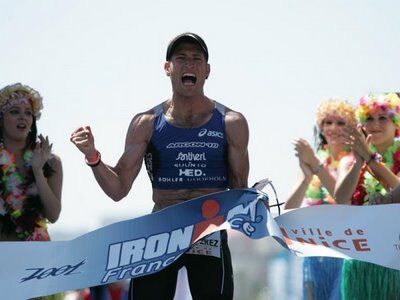 Finally, and as a last-minute surprise, the Catalan triathlete Marcel Zamora will be in Bilbao this Saturday fighting for first place that he did not achieve in the previous edition.
Zamora, who had to retire from the Ecotrimad last Saturday, is attending Bilbao with the intention of facing a serious test in order to achieve his next goal, which is to win the Ironman of Nice for the sixth time.
This inscription has put the icing on the cake to an unbeatable lineup of athletes. A list of favorites made up of Mikel Elgezabal who will try to defend the title, now threatened by the arrival of Marcel Zamora, second last year, and by the Scotsman Fraser Cartmell. In addition, in the fight for the podium will also be the Portuguese Sergio Marqués, Richard Calle, Jose Almagro and Fernando Gomez Cubero.
The women's poster also arrives with a level. Among the favourites, the godmother of the Bilbao Triathlon and winner of the last edition, Virginia Berasategui will have to fight to revalidate her position.
Martina Dogana, second last year, and the Scottish Alison Rowat arrive with the intention of putting Berasategui in trouble. Maider Gaztañaga, who is in great shape, enters the shortlist to occupy the top positions in the general classification. Along with them, there will be other high-level triathletes such as Itsaso Leunda, third last year, the Portuguese Vanesssa Pereira or Estefania Gómez who won the Ecotrimad this Saturday.