María Varo Spanish Duathlon Champion 2023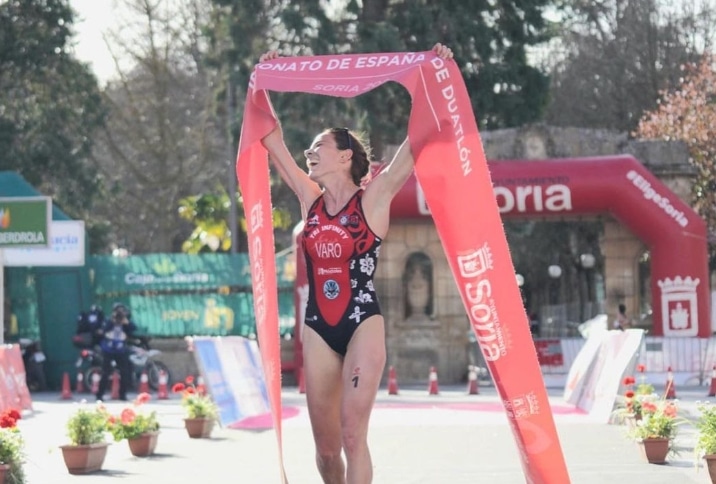 Today, the Spanish Duathlon Championship in the city of Soria where the victory went to Maria Varo.
The race was held under the sprint distance proclaiming herself champion of Spain of the modality María Varo from TRI Infinity Móstoles with a time of 1: 06: 30.
The second classified was Martha Bourbon of the Stadium Casablanca Mapei (1:07:03) and third was Sonia Bejarano from the Cidade de Lugo Fluvial with a time of 1:07:06.
---
---
Top 10 female
This is the top 10 of the championship
| | | |
| --- | --- | --- |
| Position | Athlete | Time |
| 1 | Maria Varo Zubiri (ESP) | 1:06:30 |
| 2 | Marta Bourbon Llorente | 1:07:03 |
| 3 | Sonia Bejarano Sanchez | 1:07:06 |
| 4 | Sandra Schenkel (I) | 1:07:04 |
| 5 | Ana Peirats Silvestre | 1:08:51 |
| 6 | Sara Alemany Seguer | 1:08:53 |
| 7 | Marta Romance Oms | 1:08:57 |
| 8 | Raquel Arostegui Gonzalez | 1:09:00 |
| 9 | Pilar Garcia Llorena | 1:09:02 |
| 10 | Eva Sanchez Pastor | 1:09:04 |