Marina Damlaimcourt and Fernando Alarza favorites at the Quarteira European Cup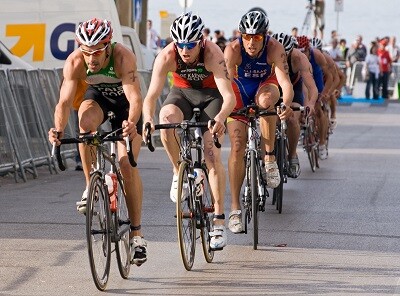 The Portuguese town of Quarteira will host this weekend the fifth edition of this test that this year will be European Cup, consolidating in this way as a reference test in the ITU calendar. In addition, this 2013 this test will feature the Junior category, with more than 150 participating triathletes with an eye on the upcoming Olympic Games.
This test will run on the Sprint distance (750-20-5) for category Junior y Olympic (1.500-40-10) for the elite category, with 12.500 euros in cash in prizes for participating triathletes.
Spain will have a great representation in this event. In the Junior Women category, a total of 3 triathletes will compete in the women's category and 16 in the men's category. In elite 10 triathletes in female category and 18 in male.
The Olympic triathlete Marina Damlaimcourt is presented as one of the great Spanish favorites with great possibilities to have a top 10 in this test, being male Fernando Alarza the clear favorite to podium starting with number 2, in a meeting with vairos Spanish candidates to get a Top 10 in this European Cup, as is the case Uxio Abuin, Vicente Hernández, Jesus Gomar, Ricardo Hernández, Oscar Vicente y Francesc Godoy, among others.
The elite test will take place tomorrow Saturday at 13: 45 for the female elite category and the 16:30 for the elite male appointment. The Junior test will not be held until Sunday, with the 08: 45 the female start and the 10: 00 the male.
Further information: www.triathlon.org
Photo: ITU