Mario Mola ends his stay in Lanzarote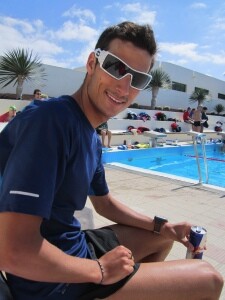 After four intense weeks of concentration in Lanzarote, Mario Mola returns from the island with the batteries charged for the first tests of the season.
Preparation and competitions become essential to be able to compete in London. "After having already added several months of good training and having enjoyed almost absolute continuity in this important high school, we feel the first tests of the season are near and almost involuntarily we demand a little more of ourselves every day with the eagerness and ambition to arrive in the best possible shape for the next and imminent months of competition that will decide, after a few "trips" around the world, who deserves to be in the Olympic Games", Mario points out in on the web.
At the moment the sensations are good however the triathlete sponsored by BH knows he has to keep working hard. "With our minds traveling from time to time to the starting line where our competitive period will begin this year, the Mooloolaba World Cup (March 24 - Australia), we do not rest or slacken in the work of consolidating a swimming that allows us to show our "best version" on foot. In this sense, the accumulation of great sessions during the last weeks fills us with optimism and convinces us, in turn, that we are traveling on the right track, or at least we are not deviating too much from it ".
Source: bhtriathlon.com