Mario Mola wins the 55.5 of the Portocolom Triathlon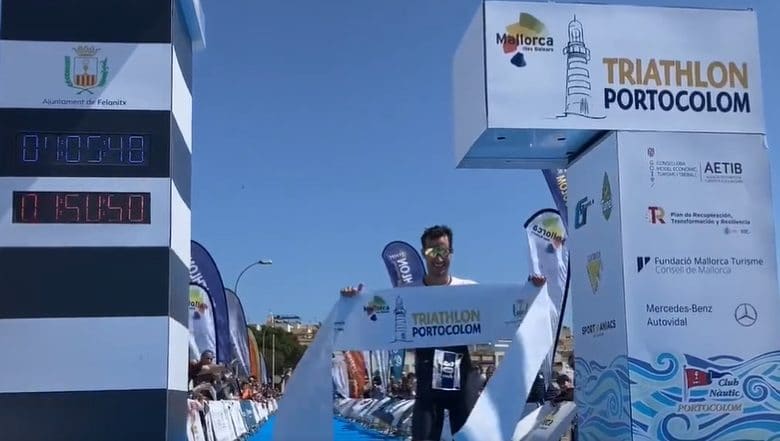 The Balearic triathlete Mario Mola today achieved victory in the 55.5 test of the Portocolom International Triathlon, one of the best in the Balearic Islands.
The 55.5 distance consists of 500 meters of swimming, 50 meters of cycling and 5 meters of running.
Mola got the victory with a 1 time: 50: 14 followed by Michael Angel Capo (1: 57: 32) and for Carlos Soto (2: 01: 35).
Mola, who is an ambassador for this event, has made his triathlon debut this season in Portocolom where he has achieved a clear victory.
Distance 111
As for test 111, in medium distance format the winners have been robert kelli y Jenny Schulz
In the men's category, victory in test 111 went to robert kelli with a time of 3:30:31, breaking the record for the test and the cycling segment.
The second classified has been George Goodwin (3: 37: 15) and third Roger Manya (3:39:10). Joan Nadal another of the favorites has been fourth.
In the women's event the victory has been for Jenny Schulz with a time of 4: 17: 49 followed by Caroline Luvesey (4: 21: 16) and for Sarah Bonner (4: 19: 21).
The first Spanish has been Natalia Bermudez quarter.
More information shortly