Mario Mola does 28:44 in the 10K of Laredo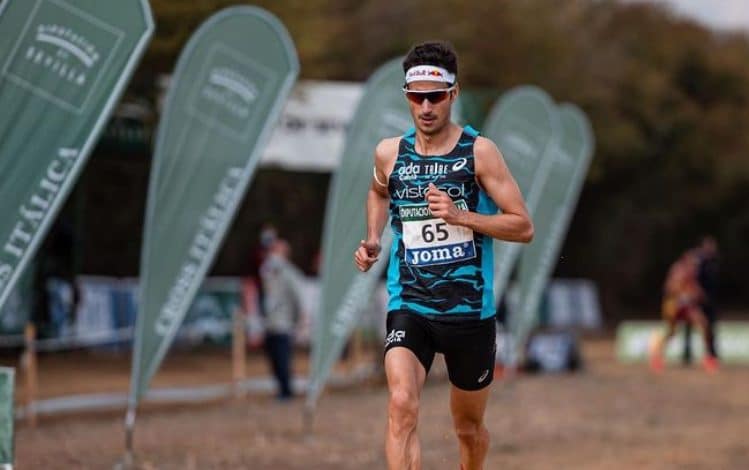 Yesterday the Laredo 10K road race event was held where the triple triathlon world champion Mario Mola the season has started.
As usual with him, has chosen race tests to get ready in a triathlon season that will start in the Portocolom Triathlon on April.
In the Laredo Mola test he got a Chrono of 28: 44 (2:52 min/km pace) finishing in the 11th position final in a very fast test where the Spanish record has been about to be beaten
The victory in the test was for Chimdesa Debele Gudeta with a time of 27: 23 followed by Kiprono Sitonik (27: 25) and Emmanuel Kobir (27:50) third.
The first Spanish was Carlos Mayo He has achieved his personal best with a time of 27:53, remaining only 8 seconds away from breaking the Spanish record in the distance.
Laredo 10k Standings
| | | | | | | |
| --- | --- | --- | --- | --- | --- | --- |
| Pos | Dorsal | Name | ahead Club | Official T. | Royal Season | |
| 1 | 6 | CHIMDESSA DEBELE GUDETA | ADIDAS | 00:27:23 | 00:27:23 | |
| 2 | 3 | KIPRONO SITONIK | KENYA | 00:27:35 | 00:27:35 | |
| 3 | 1 | EMMANUEL KORIR KIPLAGAT | KENIA | 00:27:50 | 00:27:49 | |
| 4 | 11 | PIETRO RIVA | ITALY | 00:27:50 | 00:27:50 | |
| 5 | 5 | CARLOS MAYO NIETO | CA ADIDAS | 00:27:53 | 00:27:53 | |
| 6 | 4 | JUAN ANTONIO CHIKI PEREZ MORENO | SERRANO MEATS | 00:27:56 | 00:27:56 | |
| 7 | 23 | CARLOS DIAZ DEL RIO | CHILE | 00:28:07 | 00:28:07 | |
| 8 | 2 | ANTONIO ABADIA BECI | CA ADIDAS | 00:28:33 | 00:28:33 | |
| 9 | 9 | KEBEDE ENDALE OLKEBA | ETHIOPIA | 00:28:41 | 00:28:41 | |
| 10 | 12 | ARNAUD DELY | USBW | 00:28:42 | 00:28:42 | |
| 11 | 7 | MARIO MOLA DIAZ | ADA BALD | 00:28:44 | 00:28:44 | |
You can check the complete rankings at http://www.10kmlaredo.es/clasificaciones