Triathlon News
Mario Mola «We need that Olympic gold to finish the job.»
The Mallorcan has been in the WTS podium for 7 consecutive years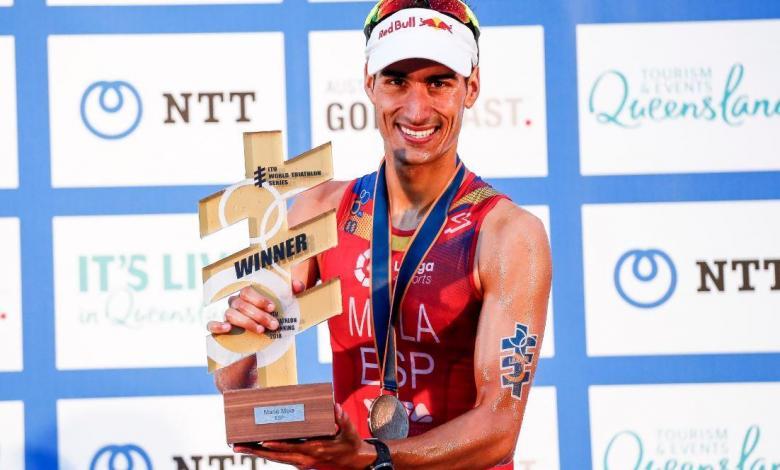 The 3-time World Champion, Mario Mola has granted an interview to the web last hour, which we echo, as it talks about this season and its plans for the next one.
The Mallorquin begins its set-up for a year in which it has an appointment marked in red next summer.
3-time triathlon World Series champion and with seven consecutive years present on the podium, he will thoroughly prepare a test that has long been waiting for the Tokyo Olympics
After three consecutive titles and seeing the development of the season, the runner-up of 2019 is a great result ...
It is clear that coming from such a good last cycle, we had become ill-used. We were always 100% in the competition period, but in 2019, that half stop forced by some inconvenience led me to resign from the general mid-year.
But tracing it as I did in the last races and in the Grand Final leaves a very good taste in your mouth. One is left with that final stretch in which, being physically well, I have surrendered to the expected level. And the positive of all this is that it has happened in the pre-Olympic year and not in 2020.
The only but is that downturn in Bermuda, Yokohama and Leeds. A ballast difficult to trace.
You don't know if it's normal to be well. I had become accustomed to being almost always and without problems during periods of competition. And in a World Cup like ours, in which you must be more than half a year to the limit, it is not easy.
From this I have learned. Injuries and physical problems are part of the game.
Has this pre-Olympic year served to give new names to the circuit?
It is a part of the evolution of the sport. There are always people who come behind pushing and that will force those who are squeezing to avoid being overcome.
Norwegians are not as young as Alex Yee, but they are relatively new in this sport or have less experience.
The Australian Birtwisthle is five years younger than our generation and has performed well. Further behind is Yee himself and the young Australians.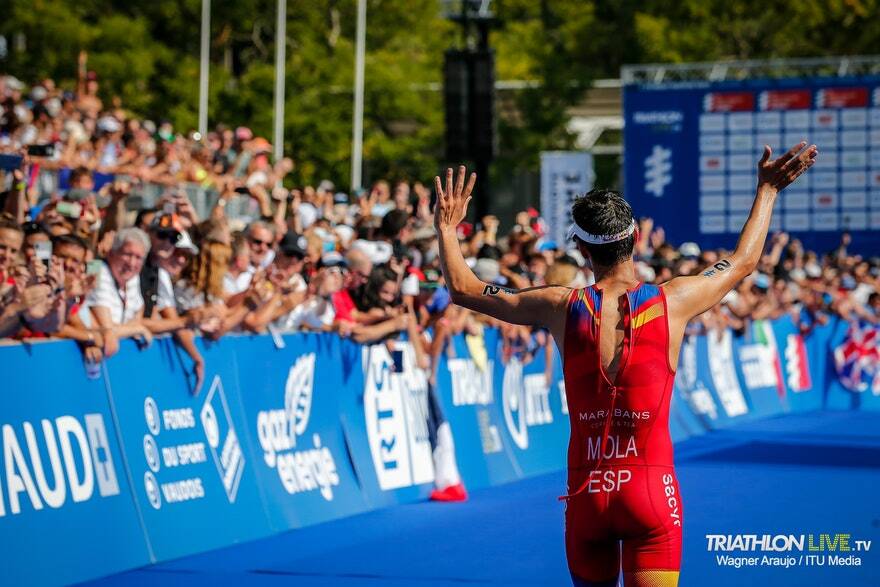 How do you take the pressure of being the opponent to beat?
From the moment I started competing at an absolute level, my best discipline was the foot race. And if I did well and was ahead of the segment, I knew I had my options. And the others too. The thing has not changed. It's something I've always lived with.
Good results in recent years have nothing to do. For me, the class is to minimize the loss and swim as well as possible.
Then, work the first part by bike to get hooked or not lose, and play the test on foot. I never feel a direct pressure on myself, everyone takes advantage of their strengths and takes advantage of the racing circumstances.
The stress of doing a good swim and being attentive by bike is something I live with and have always had to do.
Seven years in a row present at the World Cup podium, with three titles. Sounds loud…
When looking at trophies, you are really aware of everything you have achieved. I try not to think too much, I am simply aware that the athlete's life is short.
It is not a professional career to use and you have to take advantage of it when you are well, and in the last seven or eight years I have been and it has allowed me to achieve what I have achieved.
But I do not stop to think about it, because there are people who have the extra incentive of being world champion and I have to draw strength to win again or be among the best.
Do you especially value the runner-up of this campaign after chaining three consecutive years being the best?
When you win a second or third time, you lose some perspective. Even those who are fighting day by day, we forget a little how complicated it is. Imagine the people who see you a few times a year. In the end, you have to recognize and value the work of a whole year.
By mid-year, I would have signed up to be second in the World Cup. The example was the final of the Basketball World Cup, when the Argentine coach said they had not lost, but had won the silver.
Well, I feel this year that I haven't lost the World Cup. I had lost it, or many options in the middle of the year, but I give great value to the second place.
And, above, it is won by a friend and training partner: Vincent Luis.
In the end it is a sport in which there is a good atmosphere. The rest of the group is or feels participant in the achievements of each one. We all help each other to be better and we have 'blame' for our partners doing well.
Are you aware that the year that we have been waiting so long is approaching?
It is an opportunity that happens once every four years and is what makes it special. In addition to the level of attention it generates. That is why it is special. I don't give it more importance than it really has.
The Games are the celebration of the sport and that allows athletes who do not usually occupy spaces in the media. But, in the end, it is a race of two hours or a little less, as they are all. And even the level is sometimes lower than in a World Series event, as there can only be two or three representatives per country.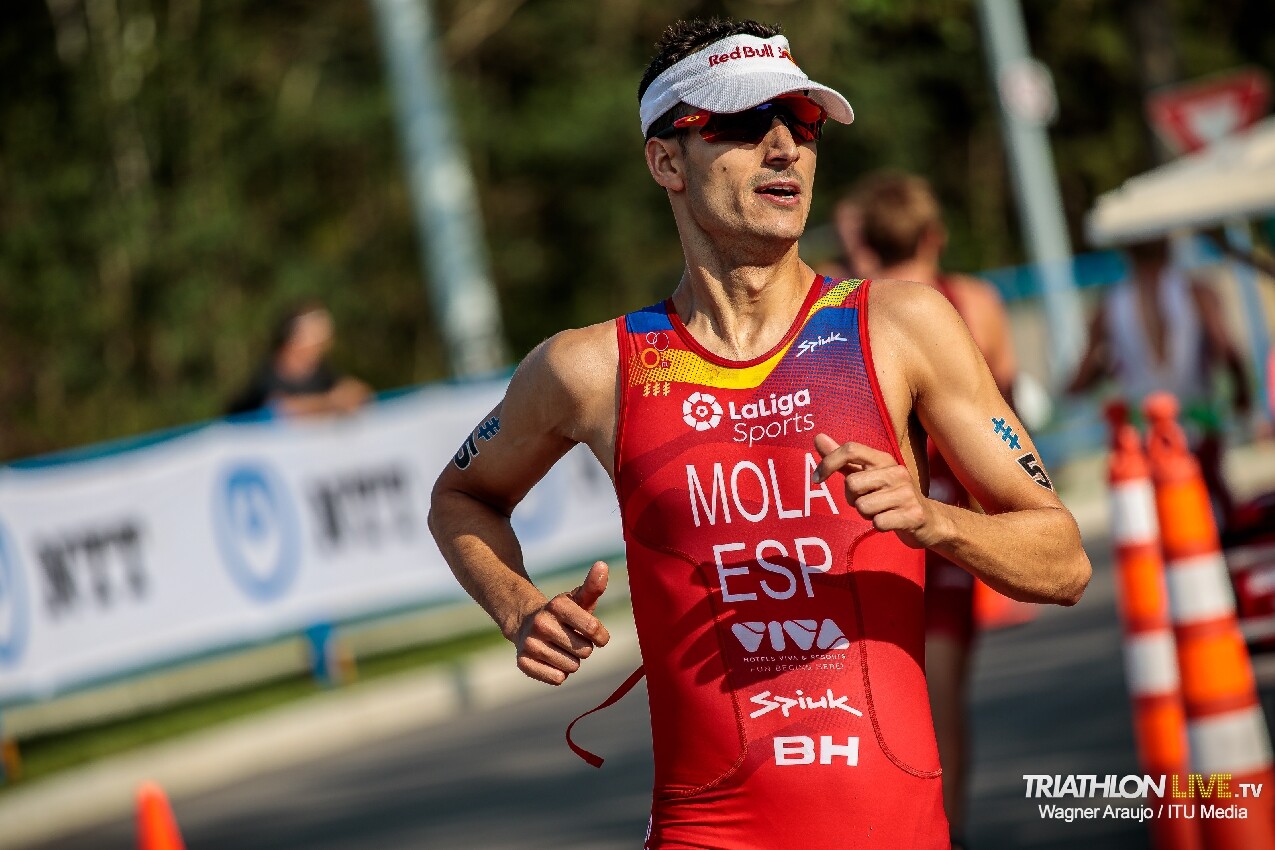 I must seize this opportunity. In the best case, I can have one or two Olympic Games still ahead, but who knows ... I have the illusion. I will prepare it thoroughly, the best possible. Tokyo 2020 is my motivation.
Does your usual planning alter the fact of having such a marked test on July 27?
In our favor is that the trip to Japan we do every year for the World Cup and acclimatization is easier. During the Series it is difficult to reach a 100% race and bonuses arrive in a high form.
This year, in the previous five or six weeks we will try not to compete, and if there are any, take them as a quality training. Sometimes you focus on preparing a race and you can wear yourself out. This is a special test and if you are not able to spin the preparation, you can get molten.
We will try to follow the routine of a normal career. The only thing different will be to avoid the competition, and with it the risks of falling or injury. It is not another race, but it will not be so different.
The objective is clear: fight for a medal. Do you dream of gold?
Of course The goal is to be to fight and go for the medals. But I am aware of the day you have and the day you have the rest.
You have to take advantage of racing circumstances to be ahead. Afterwards, you don't know what will happen that day and how your body will adapt. The gold in Tokyo? It would be fantastic, of course. But also silver or bronze.
Are you overwhelmed by the requirement of being on the podium towards the triathlon and also facing your figure?
The forecast or the list of candidates is rarely met. In Beijing Javi (Gómez Noya) had to win ... But we have to appreciate that we put the Spaniards ahead. If we weren't, it would be because nobody expects anything from us. And that there are these expectations, for me it is an added motivation.
We have a tremendously competitive team and Spain has been demonstrating that it is a power for years. We need that Olympic gold to finish the job.
What references do they have of the Olympic circuit, the temperature of the water, the heat, the humidity or the layout itself?
It is a triathlon circuit that does not have, as in Rio, a special slope. But it is harder and more demanding than it seems on television, with problematic turning points if you are not well placed.
We have references, but we'll be a few days before meeting him in person. Above the water temperature, we know it will be hot. He was also in Cozumel, but nobody trains or is prepared for that.
It will be a race to adapt to the circumstances, rising early, with a heat and humidity that resemble those of Mallorca, and that can benefit us.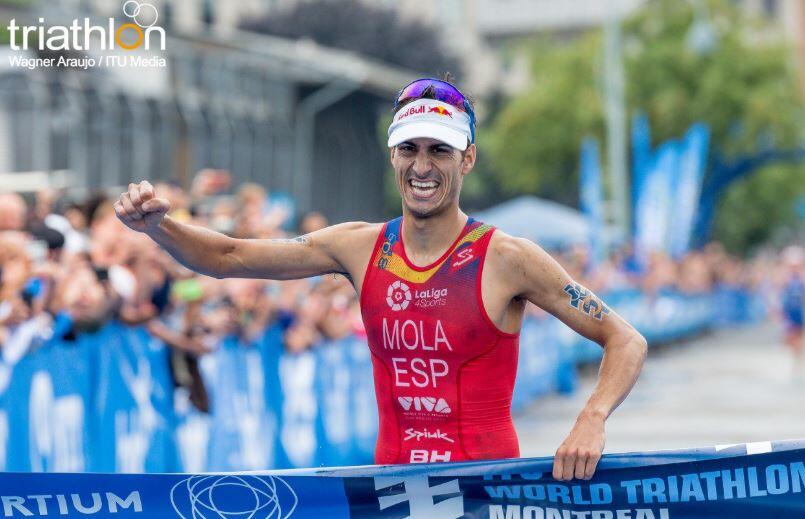 Does it contemplate the possibility of doubling and competing with the relay?
That will be decided after the individual tests. There are a few days to recover, unlike the World Series. That is why I have not participated so far, because one day after the race you have no strength to bend. But it is a possibility more of medal and to compete in Olympic Games, it is necessary to have it present.
Beyond the next Olympics, do you have other challenges or objectives?
Today I have not considered anything. Right now, my priority is the Games and try to play the World Cup. We will continue to compete normally and fight for the title.
From March to June we will do the usual and then we will focus on the Games. Later, we will prepare the decisive section and the Grand Final. So far, I have it clear. Later? We will see.
What will move me will be the motivation and as long as the body allows it, I will dispute tests. Time will tell.
The level of commitment of a World Cup is 250 days away from home and there will come a time when you will have other priorities. A post-Olympic year allows you to loosen up and try other things, but I don't think about anything else.
About to turn 30, what excites him from here to the conclusion of his sports career?
In sports, I think I have met and exceeded my expectations. It is true that there are tests that I have not been able to do, and who knows, in the future something different can be done.
If I had to hang my boots after Tokyo 2020, I would leave with the peace of mind of having done much more than I imagined when I started.