Mario Mola second in the Banyoles World Cup
French World Champion Vicent Luis has taken the victory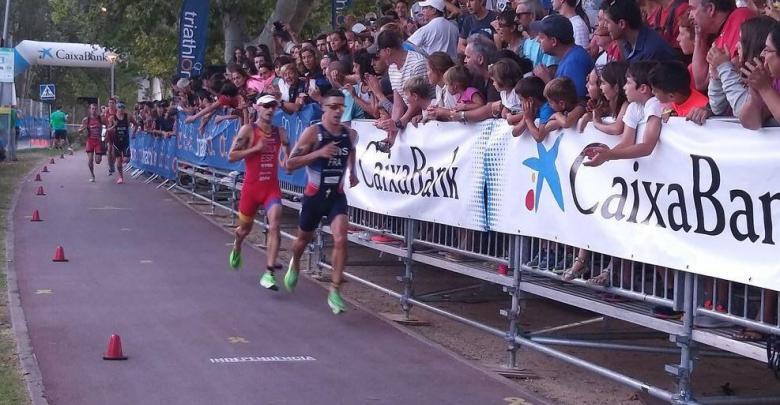 After the female test where Laura Linderman has taken the victory with Carolina Routier y Sara Perez in the Top 10, it was the turn of the men's event.
On the starting line were the first two classifieds of the 2019 World Cup, Vicent Luis y Mario Mola, where faces were seen again a week after the Laussane test.
In addition, there were the Spaniards Antonio Serrat, Jordi García y Genis Grau
The first one out of the water was Richard Varga, one of the best swimmers on the WTS circuit followed by Vicent Luis, Tayler Reed and Antonio Serrat fourth.
Mario Mola left 13º in the head group at 9 seconds of Varga something fundamental to not lose the head group in a test as short as this.
With a rapid transition a group of 20 units was formed with all Spaniards and favorites in it.
After a few kilometers without an organization, the platoon was unified with 59 units, going through the first very stretched lap with only 12 seconds between the first and the last.
Everything remained the same and the unified group arrived at T2 where Mario Mola entered among the first.
In the first meters of the foot race Jonas Schombnurg tried to leave alone but Mola and Luis were slowly getting closer
Vicent Luis and Mario Mola who went to another level as soon as they reached the German left alone to fight for victory with the French pulling Mola at all times.
As he passed the last lap, Mola took the lead and began to increase the pace to try to leave his training partner.
With a very exciting final part, with Mario trying to leave Vicent we could see a beautiful duel where they left next to the final zone of the race.
Finally in a disputed sprint Vicent Luis He took the victory with a time of 50: 02 followed by Mario Molaa 3 seconds and by Hungarian Bence Bicsák occupying the third final position entering 20 seconds.
As for the rest of Spanish Antonio Serrat It has been 13º and Genis Grau 27 º