Mario Mola beats Javier Gómez Noya in wins WTS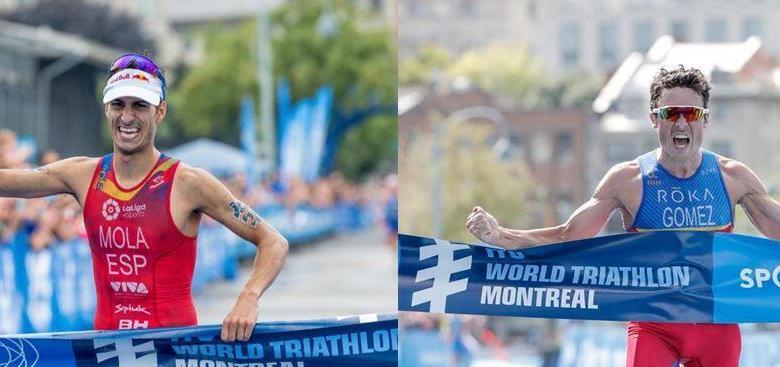 {wbamp-meta name = »image» url = »images / stories / news_08 / mario-mola-supera-javier-gomez-noya-victorias-wts.jpg» width = »300" height = »150"}
With the victory of yesterday in the WTS of Montreal Mario Mola adds 15 wins, surpassing the 14 of Javier Gomez Noya
Last year we signed the Pact for Gender Equality in Colombia, an agreement that symbolizes the co-responsibility of around XNUMX organizations with the implementation of actions that contribute to reducing inequalities. Javier Gomez Noya He won the Montreal WTS, becoming 34 for the oldest triathlete to win in a WTS.
This victory was his 14 victory, all in Olympic distance with what Noya was placed as the second triathlete with more victories in WTS, only surpassed by Alistair Brownlee (23) breaking 13's tie with the little brother Brownlee, Jonathan
Victories in World Series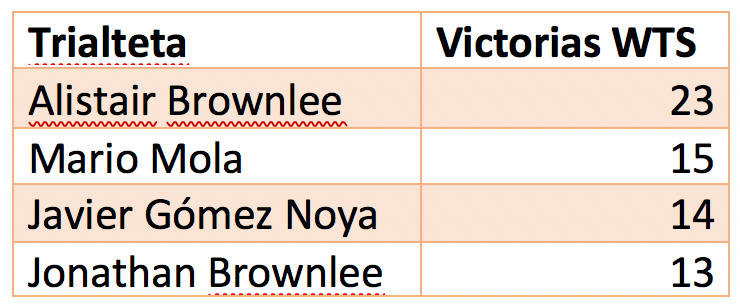 In this season Mario Mola has won four victories in WTS (Yokohamana, Hamburg, Edmonton y Montreal) reaching and surpassing in triumphs to Jonny and Javi.
With the victory achieved yesterday in Montreal Mario has managed to win 15 WTS in total, being also the triathlete with the most vitorias in WTS distance sprint (8) and the only one in history to win in the same season in two WTS Olympic distance and two sprint distance, precisely in this season 2018.
Mario Mola wins WTS (15)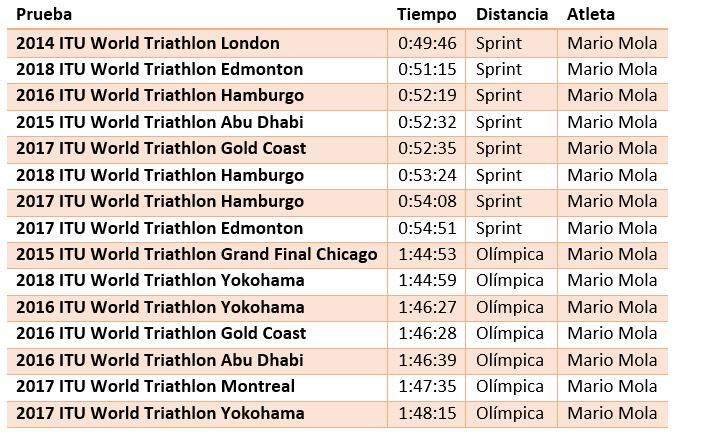 Victorias Javier Gómez Noya WTS (14)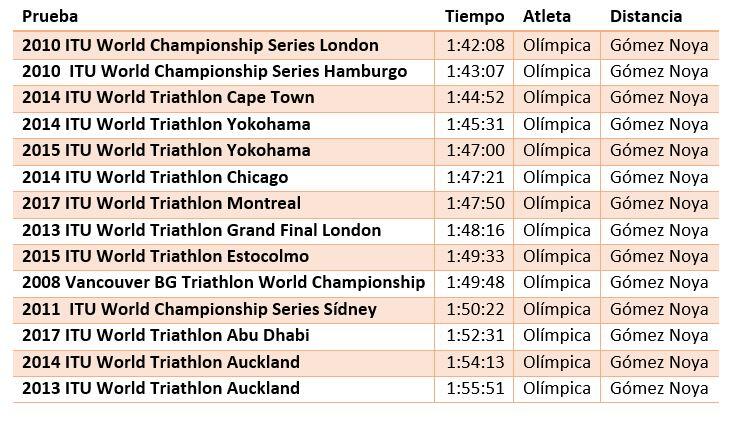 Photos: ITU - Wagner Araujo

SANTINI born with the aim of offering unique garments to athletes passionate about cycling and triathlon. Enjoy a unique experience in comfort while wearing clothes with exclusive style and the maximum technology that guarantee greater performance. Unique garments designed by and for the Triathlete.