Mario Mola Top 10 in the Cross of Venta de Baños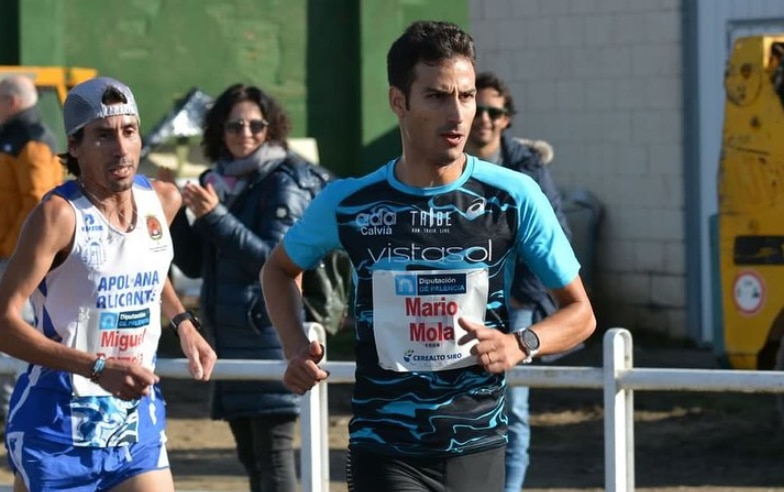 The triple world champion Mario Mola, as he has been doing for several seasons, continues to compete in the Cross category in high-level events in Spain.
After the tests of Aranda de Duero y Alcala de Henares, where he finished sixth and second respectively, yesterday he put on a number again in the International Cross Sales of Bathrooms.
This competition, one of the most important at the national level, was attended by high-level athletes.
The victory went to the African Rodrigue Kwizera with a time of 34:06. second was Abdessamad Oukhelefen to 18'' and third Adeel Mechaal and 35.
Mario Mola finished in 9th final position, staying 50'' from the podium
Top 10 Cross Sale Bathrooms 2022
P.
Dorsal
Name
Surname
T.DE LIC
LIC Club
YEAR
WEATHER
1
1001
Rodrigue
kwizera
EXT.
CASTELLON BEACHES
1999
00:34:06
2
1006
Abdessamad
Oukhelfen Ben Haddou
NAC
CT22242 NIKE RUNNING
1998
00:34:24
3
1003
Adel
Mechaal
NAC
CT18407 NEW BALANCE TEAM
1990
00:34:42
4
1011
Abderrahmane
Aferdi
EXT.
MOROCCO
1994
00:35:00
5
1014
Abdennasser
Oukhelfen Ben Haddou
NAC
CT20242 UNICAJA JAEN
1993
00:35:27
6
1007
David
bascuñana corrales
NAC
SO3311
MENORCA CAUG CLINIC
1995
00:35:39
7
1010
Miguel
Barzola Estevez
EXT.
A11654
CA APOL-ANA TOTUM
1982
00:35:42
8
1012
George
gonzalez rivera
NAC
EX4
EXTREMADURA CAPEX
1995
00:35:45
9
1008
Mario
Mola Diaz
NAC
IB14344 (Islas Baleares)
ADA BALD
1990
00:35:47
10
26
Miguel
Baidal
NAC
A11803
CA MEAT SERRANO
2001
00:36:17