Triathlon News
Mario Mola for all in the Super League Triathlon
The Mallorcan triathlete returns to compete in this spectacular and exciting test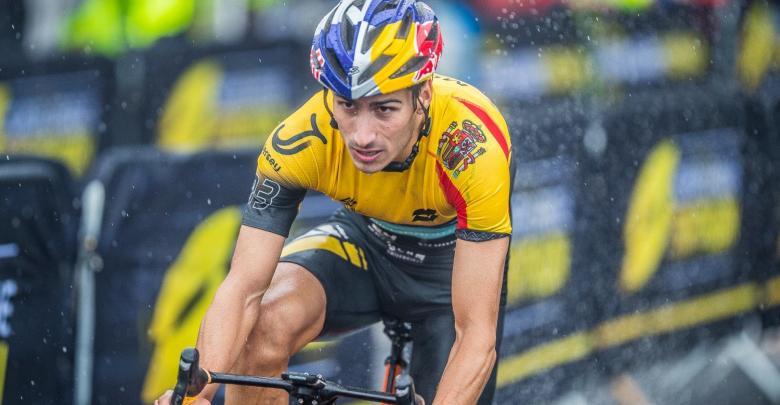 Mario Mola one of the great athletes in the triathlon world will be at the Super League of Jersey the next 28 and 29 September.
The 2019 WTS runner-up in the World will compete again in this event, which has a spectacular format and exciting.
We will also see a duel with his friend, training partner and WTS 2019 World Champion Vicent Luis. They will also be regulars in the WTS as Marten Van Riel, Kristian Blummenfelt, Jonathan Brownlee, Henry Schoeman or the recent World Champion IRONMAN 70.3 Gustav Iden among others or Ben Kanute among others.
It will also be in the test Carolina Routier as our Spanish representative. The favorites are Katie Zaferes WTS 2019 world champion and who will defend the title won last year. Others to consider were Rachel Klamer, Cassandre Beaugrand or Taylor Spyivey among others.
Super Legue CEO Michael D'hulst comments on Mola: "We are delighted that Mario Mola has agreed to compete in the Super League Triathlon Jersey 2019.
"He is a high-quality athlete who has been on top of the men's triathlon for many years and there is no doubt that he will add a lot of excitement to the event".
How are the tests of the Super League?
The competition has a knockout format called enduro where athletes remain in each round.

Semifinals
On Saturday 28 the semifinals will be played where the 5 best of each manga for the final that will be played on Sunday.
To complete the quota of the final of 15 athletes the following will also be classified 5 better times.
All races are contested in "Enduro" format which consists of doing two Super Sprint triathlons in a rowi.e. 2x (300m swimming + 4km cycling + 1,6km running)
The final
On Sunday 29 the Final will be played with the 15 best triathletes in both the women's and men's categories
The final is also disputed on the «Enduro» format although with the difference that instead of two Super Sprint triathlons in a row, 3 are performed, that is to say 3x (300 m swimming + 4 km cycling + 1,6 km running)
More information: https://superleaguetriathlon.com/event/super-league-championship-jersey19/