Triathlon News
Mario Mola returns to fly
The best partial of the race on foot has earned him the second place in Edmonton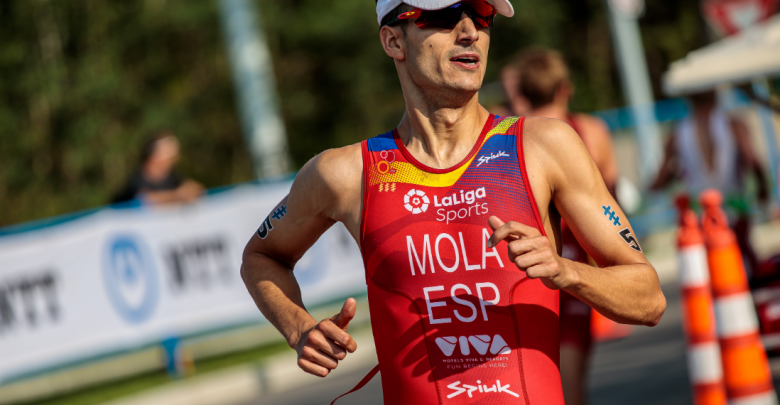 At last we can confirm that we have the great Mario Mola giving the maximum achieving great race times in the World Triathlon Series.
In the test disputed today in Edmonton (Canada) has achieved the best time of the running race with 14:47 in the 5 kilometers of the foot race that have earned him the second final place where also go up to the second position of the World Ranking.
You have downloaded 3 times of 14 minutes on Sprint events
Mola has dropped 3 times out of 14 minutes in the 5 km of a Sprint and has achieved 14 victories in the elite category
His best brands have been in Hamburg 2015 (13: 55), Mooloodaba 2014 (13: 55) and Hamburg 2018 (13:59) to which we should add Abu Dhabi with 14:00.
26 times below the 15 minutes in the 5 km
Also has downloaded 26 times of the 15 minutes, which makes him the best runner in this distance. Today he did it in 14: 47, at an average of 2: 27 min / km.
Two best times this year
This year he has achieved the best partial in the Montreal tests (with the same time as Jelle Geens) and Edmonton, both on sprint distance.
With Mario Mola recovered, all options are open for the Grand Final to be held on August 31 in Switzerland