Mario Mola returns to competition this weekend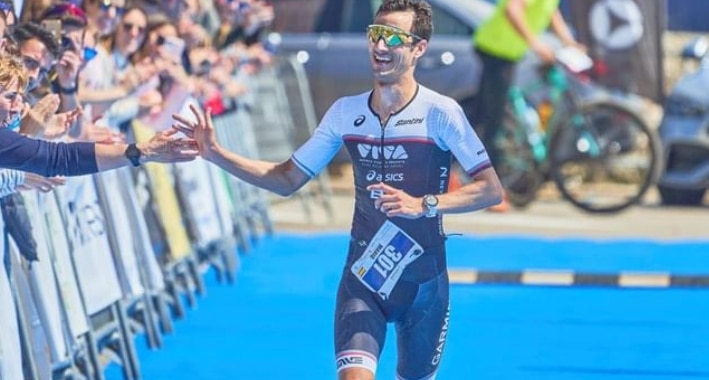 The triple triathlon world champion, Mario Mola, will put on a number again this weekend in Portocolom (Mallorca).
It will be in the Portocolom Triathlon that this 2023 celebrates the 25th edition of the test.
To celebrate it, the renowned Mallorcan triathlete and three-time world champion Mario Mola returns as ambassador of the event,
He does it again after his participation in 2022, when he won the undisputed victory in the 55.5 distance.
Mola comes to the competition after having achieved the bronze in the European Duathlon.
Another standout in this competition, the legendary Alejandro Santamaría will participate again in Portocolom.
Pros at Test 111
In test 111, we will see again the true "King" of Portocolom, Michael VanCleven.
The Belgian has achieved four consecutive wins in this distance and returns to Mallorca to continue making history
But he will have to face the 2022 winner and current test record holder, the Swede Robert Callin.
Other triathletes to take into account are nationals Joan Nadal, Miguel Ángel Fidalgo y Miguel Fernandez Miniño, or international triathletes Jarmo Rissanen, Timothy Van Houtem, Niccolo Bombonati o Mark Livesey.
As for the women's event, the last-minute absence of the Swiss Emma Bilham stands out, which will leave the competition very open for the British Caroline Livesey y Eloise DuLuart, the German rebecca robisch and the Belgian Alexandra Tondeur.
More information www.triathlonportocolom.net