Triathlon News
Mario Mola and Carolina Routier qualified for the Super League final Triathlon Jersey
Tomorrow the final will be played with 15 triathletes in each category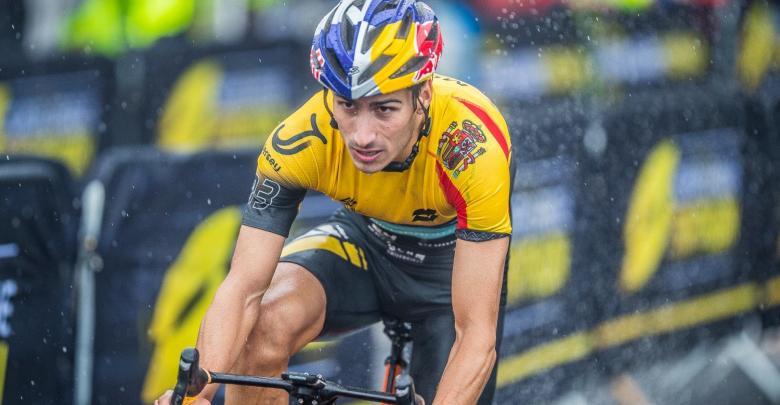 Today has been disputed on the island of Jersey (UK) the semifinals of the Super League TriathlonWhere Mario Mola has achieved fourth position and Carolina Routier the fifth
On the starting line were regular WTS triathletes such as WTS 2019 World Champion Vicent Luis, Marten Van Riel, Kristian Blummenfelt, Jonathan Brownlee, Henry Schoeman or the recent IRONMAN 70.3 World Champion Gustav Iden among others or Ben Kanute among others.
In the semifinals the best 5 of each manga were ranked for the final to be played tomorrow Sunday. To complete the quota of the final 15 athletes will also qualify The following 5 better times.
The test that has been disputed about the format Shortened Enduro (2x (300 m swimming + 4 km cycling + 1,6 km running race))
Vicent Luis the fastest
In the first semifinal the Frenchman Vicent Luis, WTS 2019 world champion and winner in Jersey last year has been the fastest taking the victory.
The second classified has been Marten Van Riel followed by Kristian Blummenfelt in third position. Mario Mola He has entered fourth position followed by Leo Bergere.
In the second semifinal the victory has been for Hayden Wilde followed by Aaron Royle and Antonhy Pujades in third position. Fourth was Jonathan Brownlee and Gustav Iden fifth.
Carolina Routier qualified for the final
In the women's category the victory in the first semifinal has been for the French Cassandre Beaugrand followed by Katie Zaferes and Sandra Dodet in third position. Fourth was Vicky Holland and fifth Taylor Spivey.
In the second semifinal the victory has been Rachel Klamer followed by Sophie Coldwell and Olivia Mattias in third position. Fourth has been Luisa Baptista and fifth Carolina Routier.
You can check all the results in the following link:
https://superleaguetriathlon.com/race-results/
Tomorrow the Final will be played in a competition of 3 Super Sprint Triathlons followed by 3x (300 m swimming + 4 km cycling + 1,6 km running race)

You may also be interested in this