Mario Mola and Fernando Alarza compete in the Cross de Itálica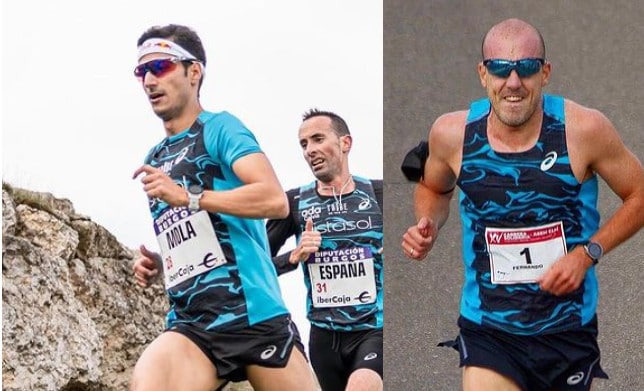 On the morning of Sunday, November 21, it was played at the Cross of Itálica el Spanish Cross Country Championship by Clubs where the triathletes have been present Mario Mola and FFernando Alarza.
The Mallorcan competed for his club ADA Calviá and the Talaverano for UDAT Talavera
Both They are already preparing the 2022 season and they are getting ready in this type of tests.
In the race that you have won Rodrigue Kwizera revalidating last year's victory with a time of 28:32, the triathletes have had a good race finishing Mola (31:27) in the 52nd position and Alarza (33:42) in the 132nd final position ,.
As for the teams, the winner has been Playas de Castellon
These are the race times
Total distance: 10.1 km
| | | | |
| --- | --- | --- | --- |
| | Rodrigue Kwizera | Mario Mola | Fernando Alarza |
| Step 1: | 0:07:21 | 0:07:45 | 0:08:03 |
| Step 2: | 0:14:21 | 0:15:23 | 0:16:18 |
| Step 3: | 0:21:30 | 0:23:09 | 0:24:44 |
| Goal: | 0:28:32 | 0:31:27 | 0:33:42 |
| Rhythm | 2: 49 min / km | 3: 06 min / km | 3: 20 min / km |